BlueDot protects people around the world from infectious diseases with human and artificial intelligence.
We help governments protect their citizens, hospitals protect their staff and patients, and businesses protect their employees and customers.
Our team understands the complexity of the challenge in front of us – and that the urgency to solve the problem has never been greater. We've combined our public health and medical expertise with advanced data analytics to build solutions that track, contextualize, and anticipate infectious disease risks.
Our Journey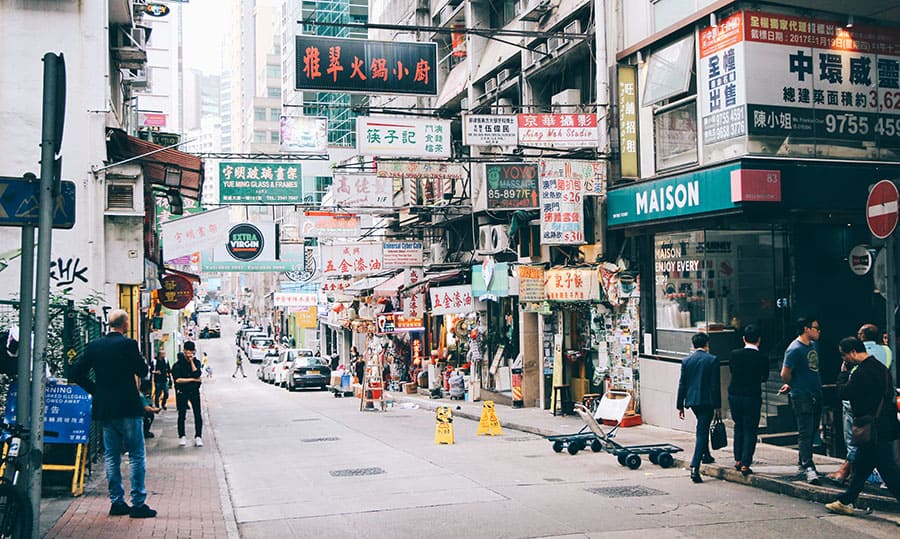 SARS spreads from Hong Kong to Toronto, causing an outbreak that cripples the city with 44 deaths and $2 billion in losses.
After completing his training as a physician specializing in infectious diseases and public health in New York City, Dr. Kamran Khan returns to Toronto just before the city's SARS outbreak begins.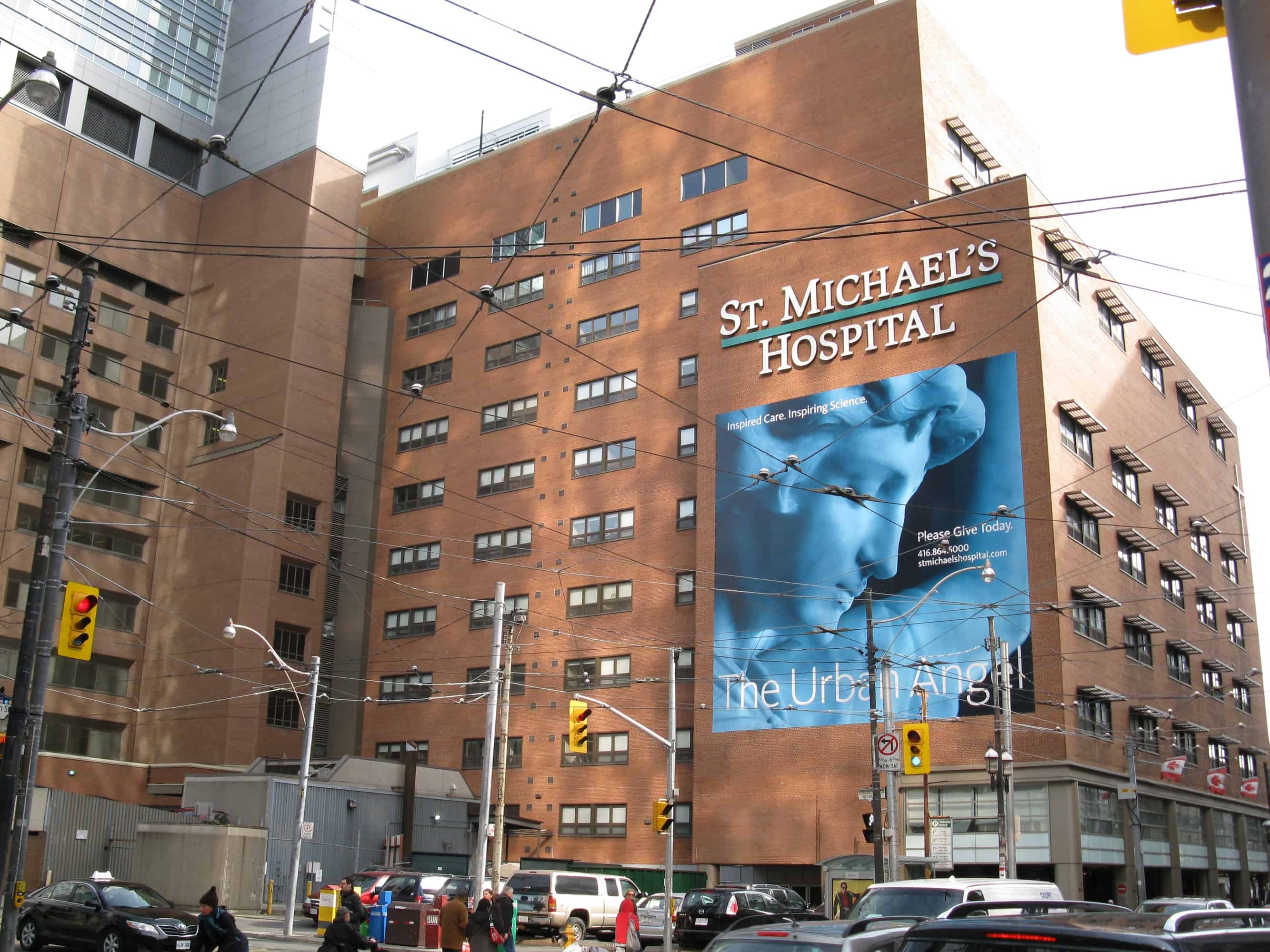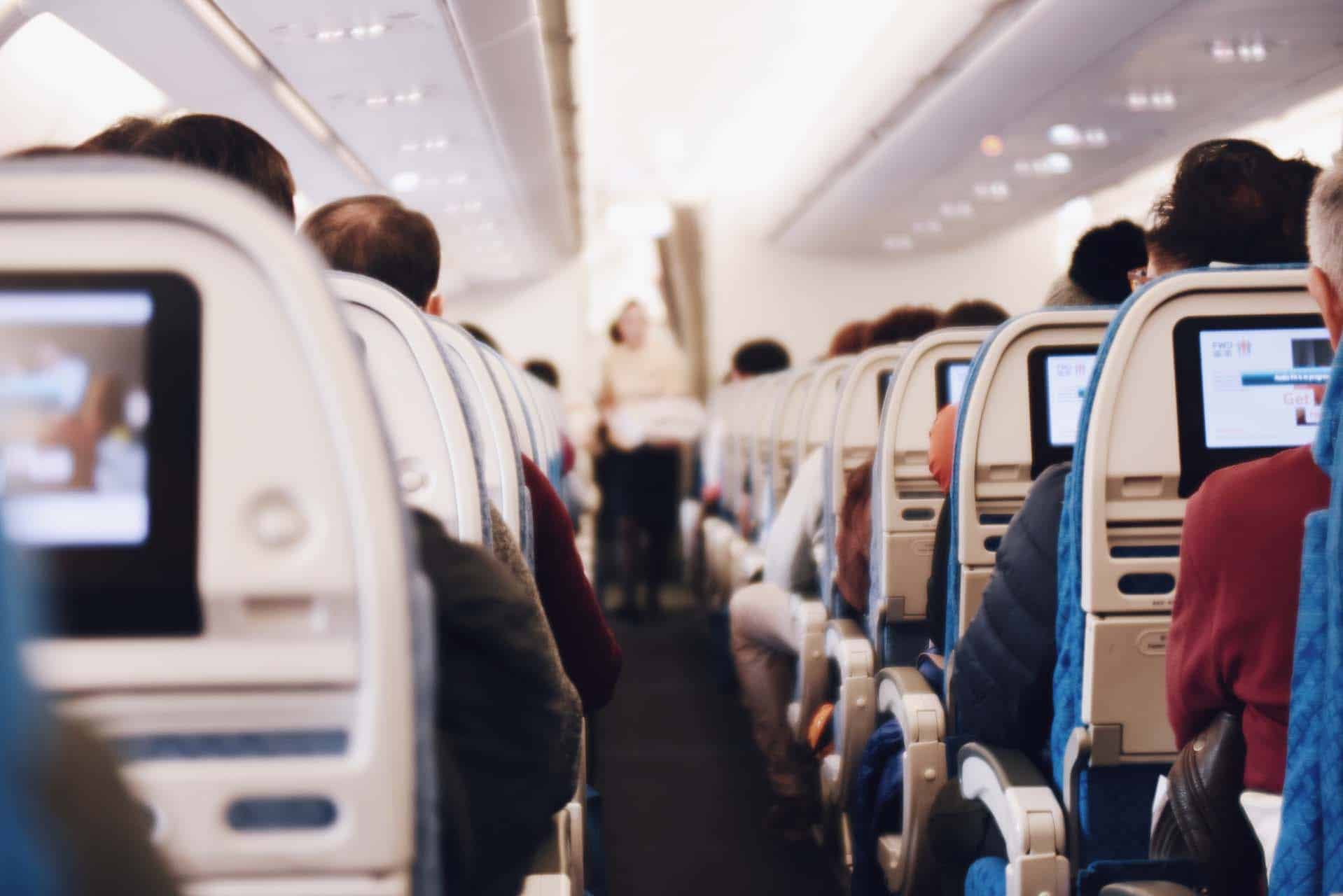 To understand how infectious diseases can spread worldwide, Dr. Khan launches BioDiaspora – a scientific research program at St. Michael's Hospital in Toronto studying how the world's population is connected through commercial air travel.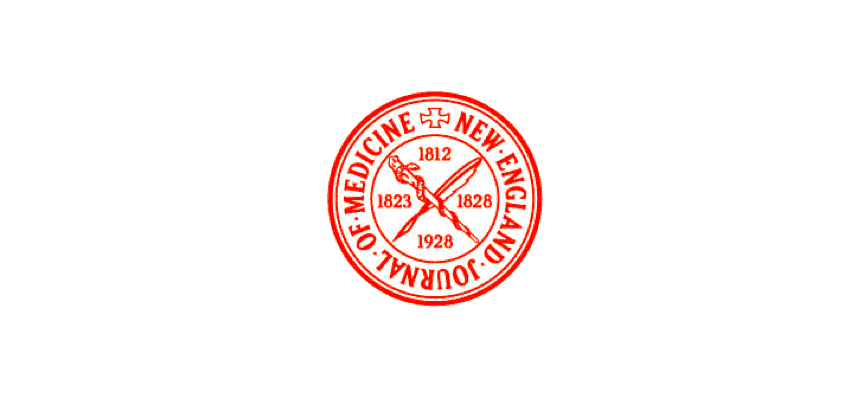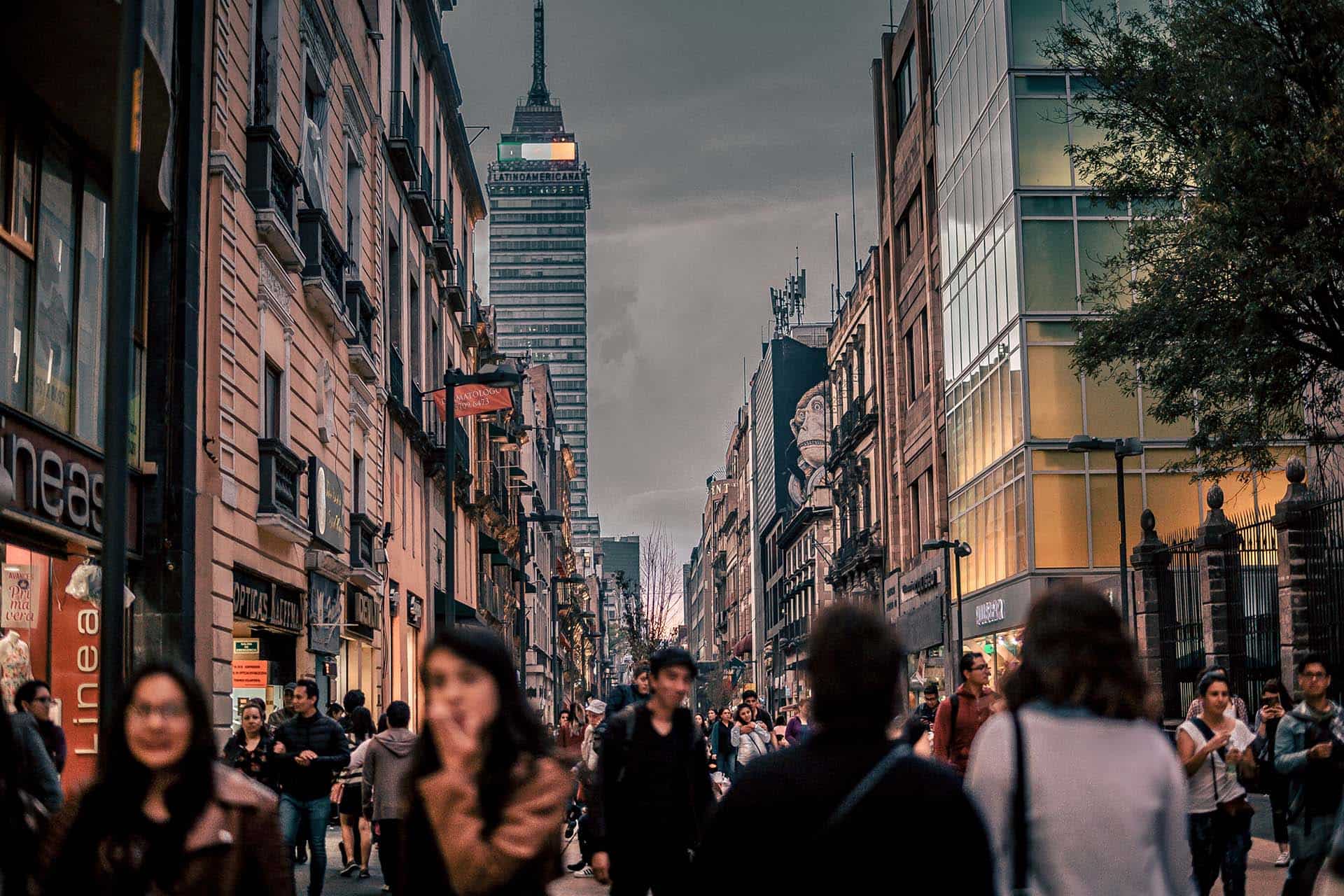 The BioDiaspora program is used to predict the global wavefront of the first influenza pandemic of the 21st century, with findings published in the New England Journal of Medicine.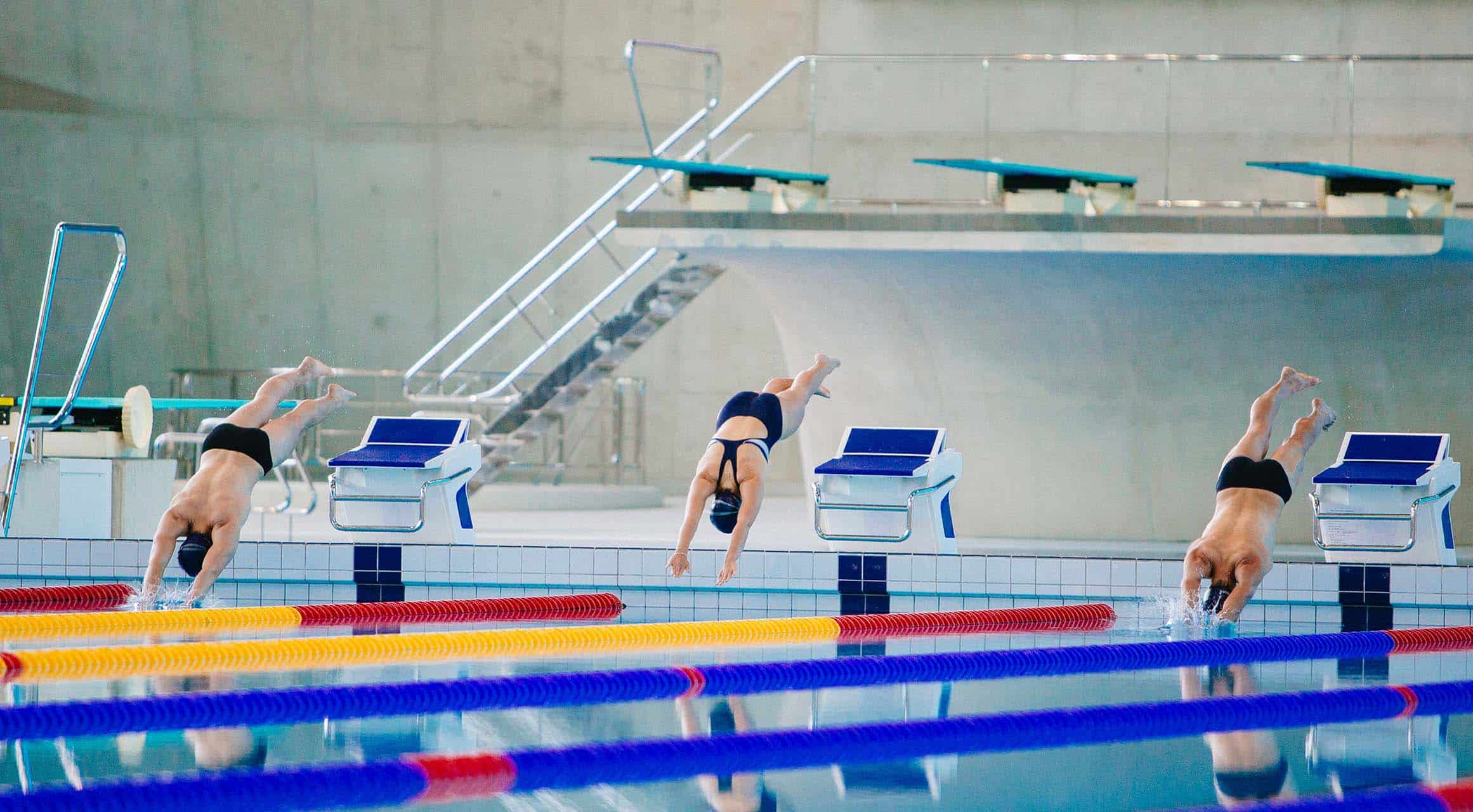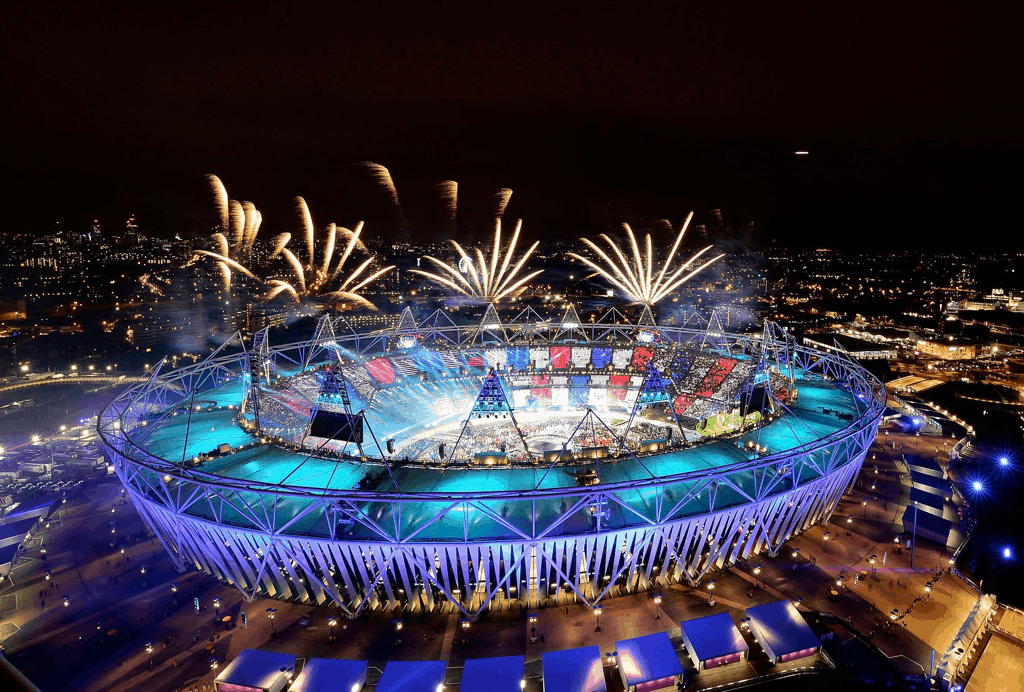 BioDiaspora partners with Public Health England to evaluate local risks from global infectious diseases as the world converges in London for the summer Olympics. The approach is published in the Lancet Infectious Diseases.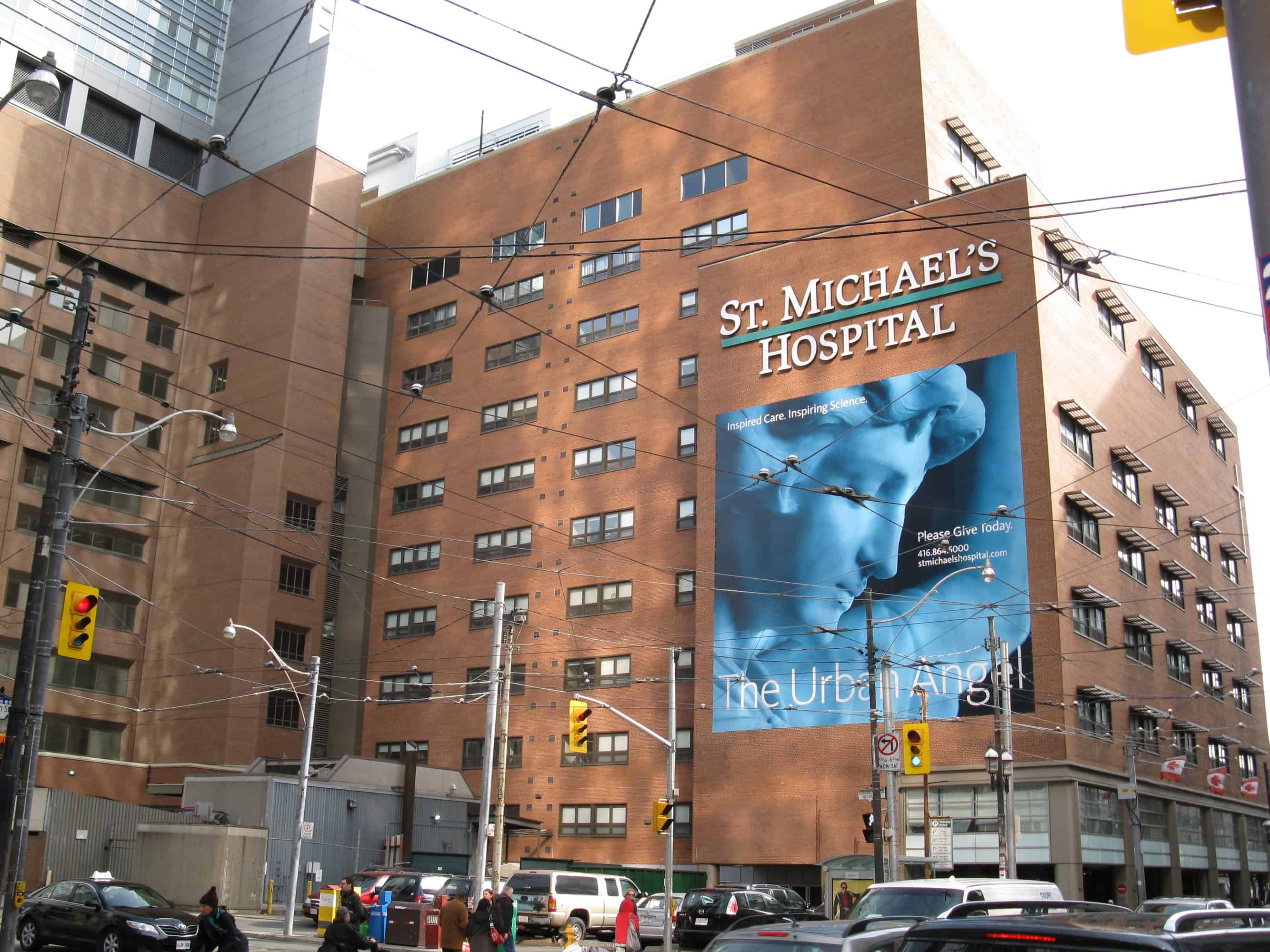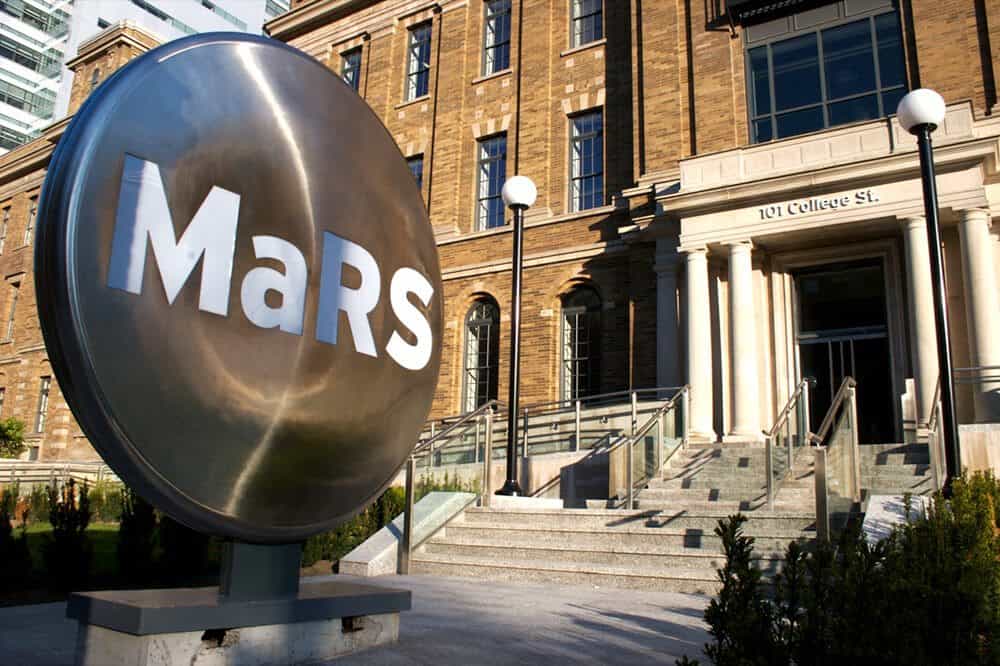 With a vision of using business as a vehicle to address an important social problem, BioDiaspora is incorporated as a Certified B Corporation with support from MaRS Innovation and St. Michael's Hospital.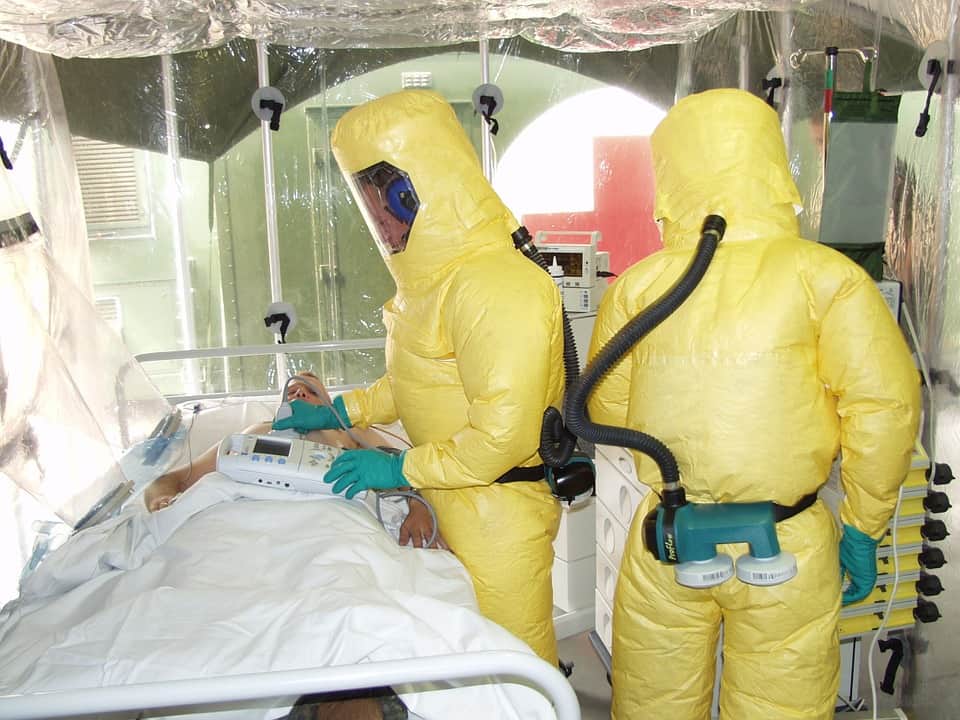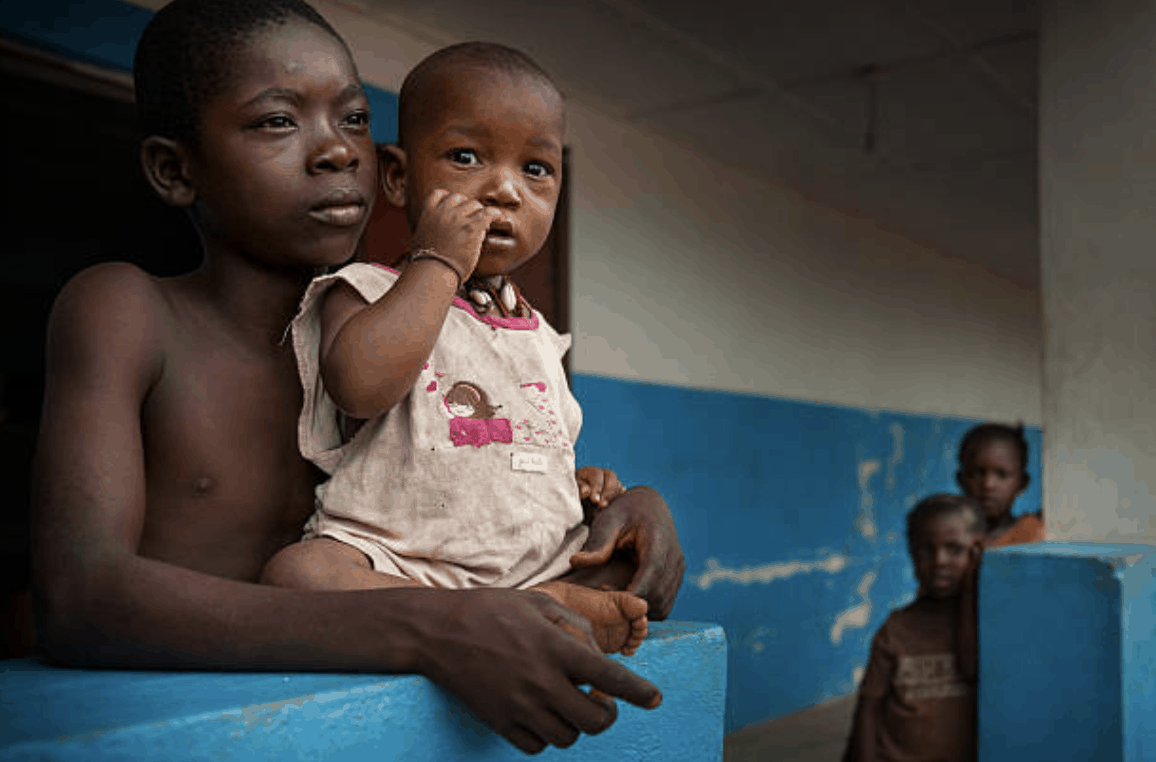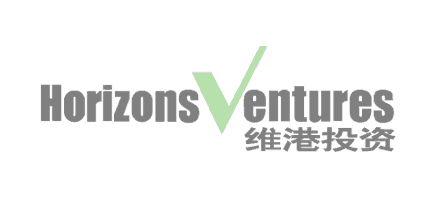 To support growth prospects, BioDiaspora completes a seed round with Horizons Ventures, a private investment of Sir Li Ka-shing, and renames the company to BlueDot – a metaphor for our small world.
Ebola spreads throughout West Africa, with over 11,000 deaths. Using risk models that leverage billions of passenger itineraries, BlueDot predicts the migration of Ebola out of West Africa, publishing its results in The Lancet.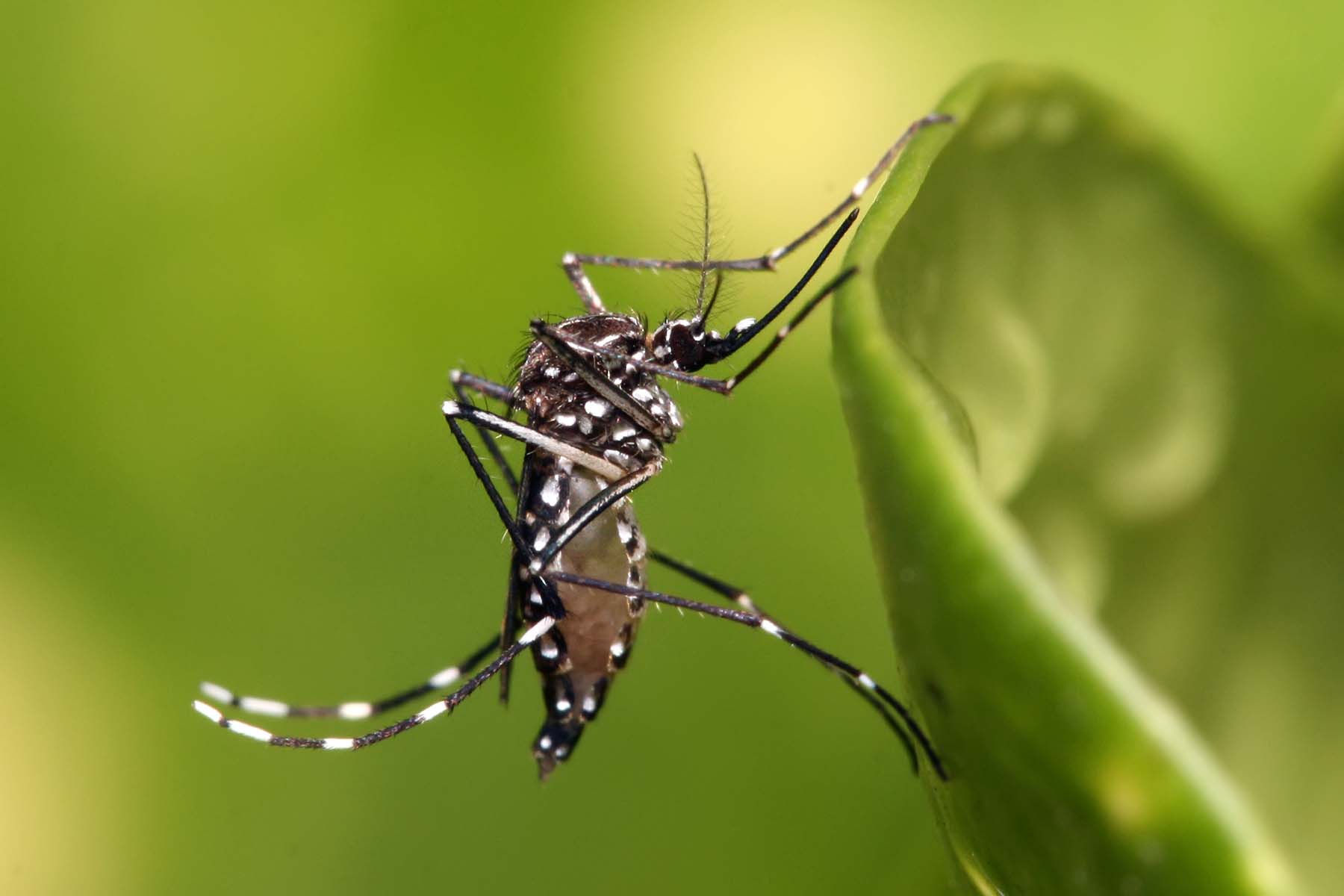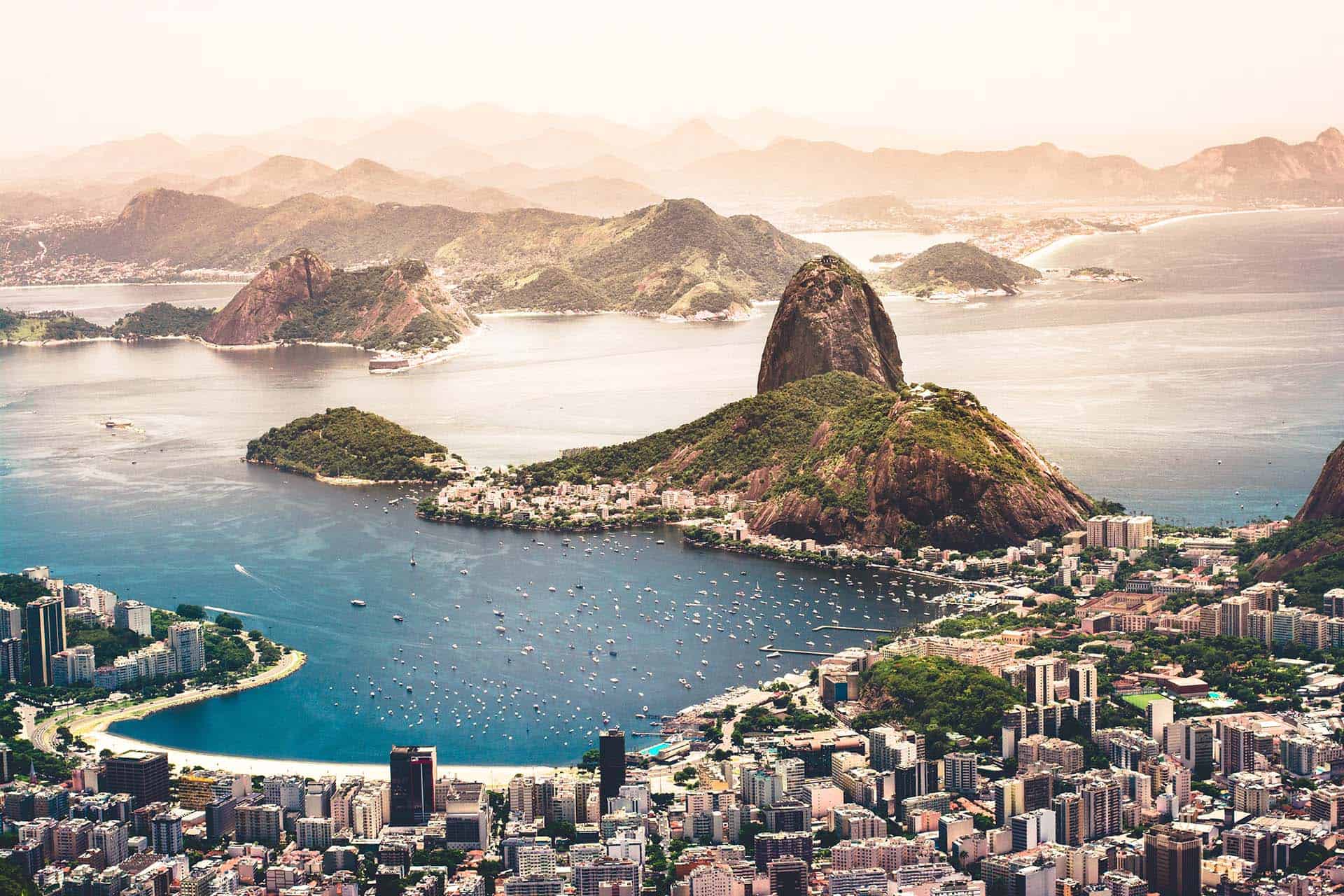 Zika lands in and spreads from Brazil, causing up to $18B in economic damages. This outbreak is also linked to a new symptom: microcephaly in newborns of women infected with Zika virus.
Using our risk assessment models, we predict an outbreak of Zika in Florida, six months before it actually occurred.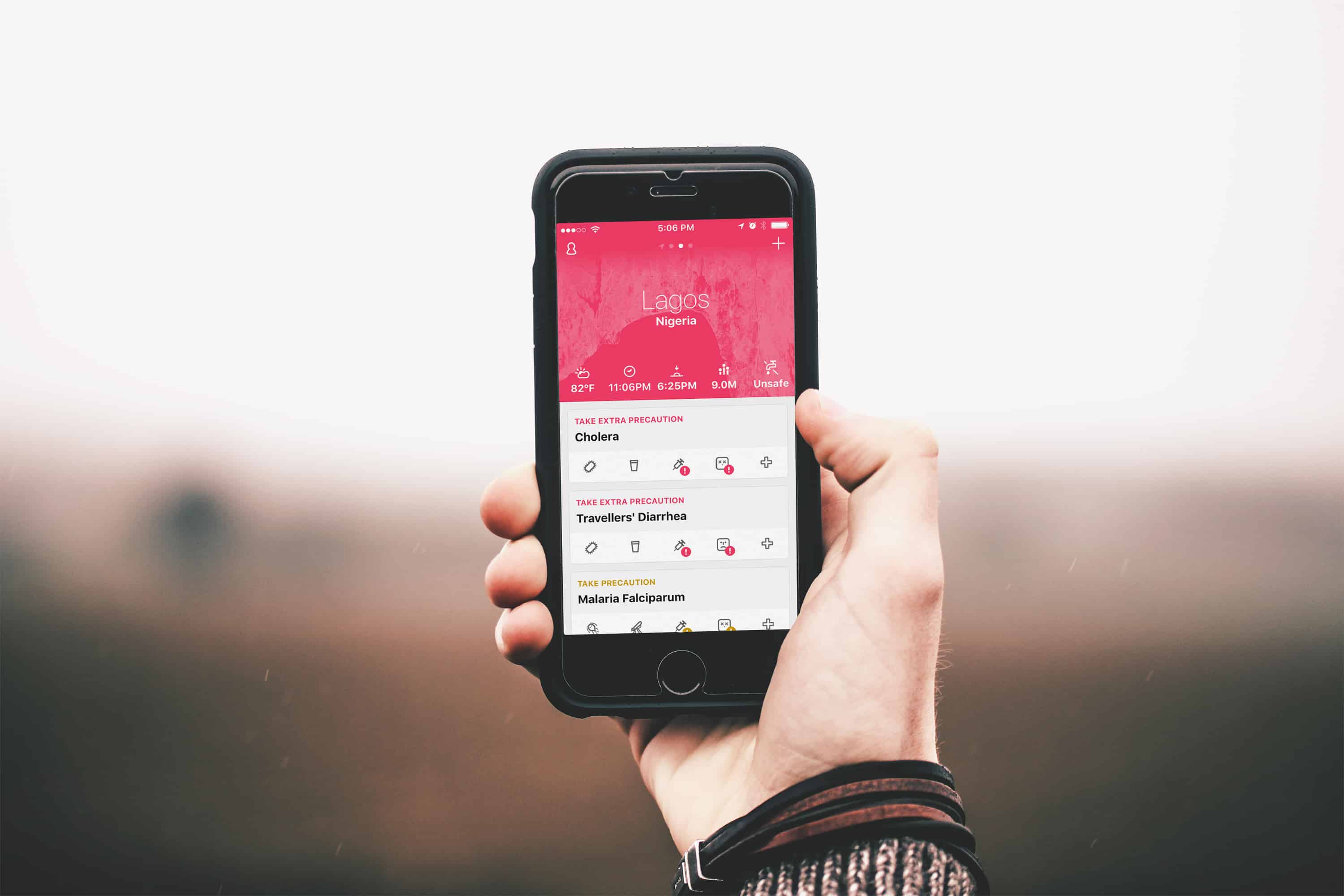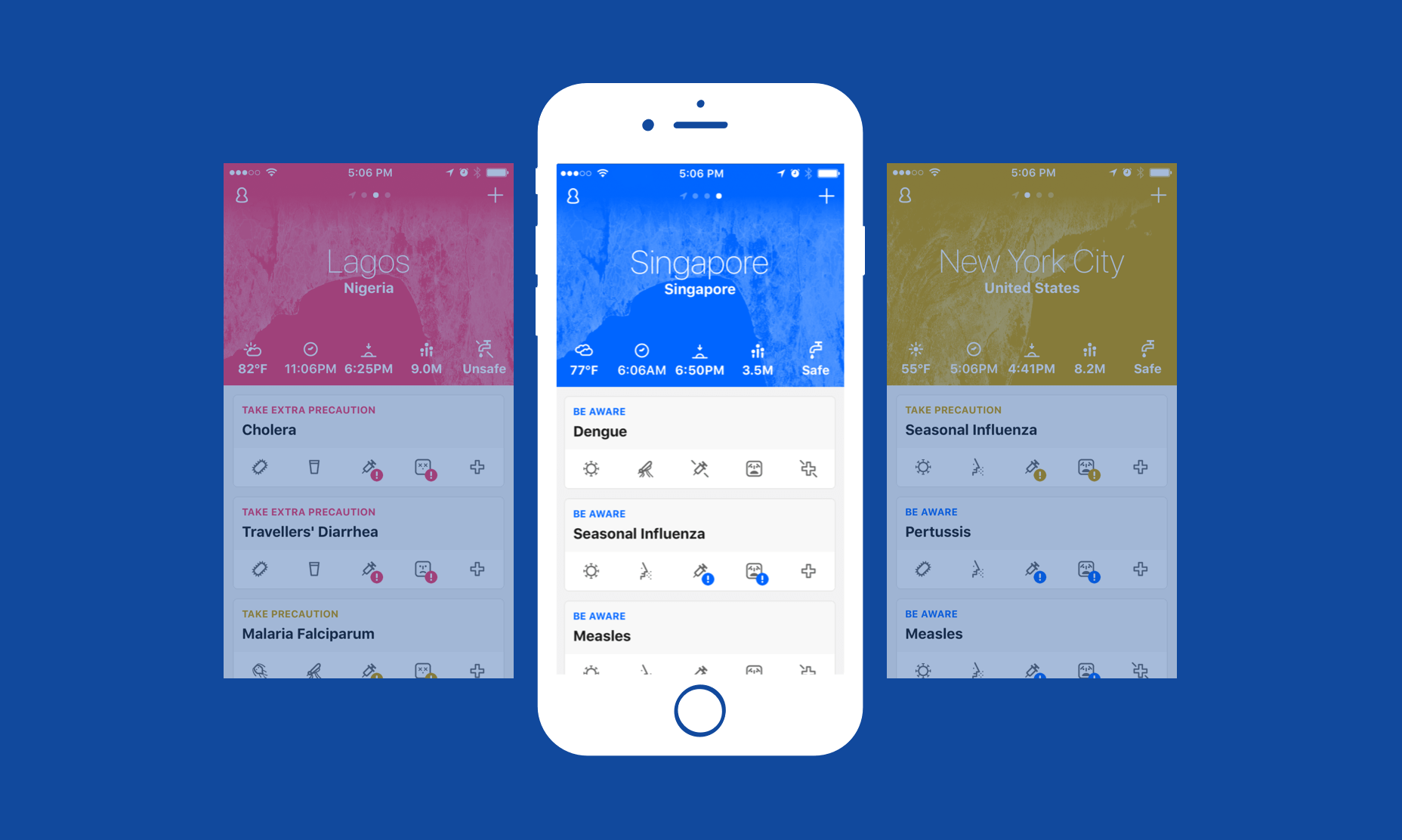 BlueDot launches George into the Google Play and App Stores, empowering travellers and the public with personalized insights about how to protect themselves against dangerous infectious diseases anywhere in the world.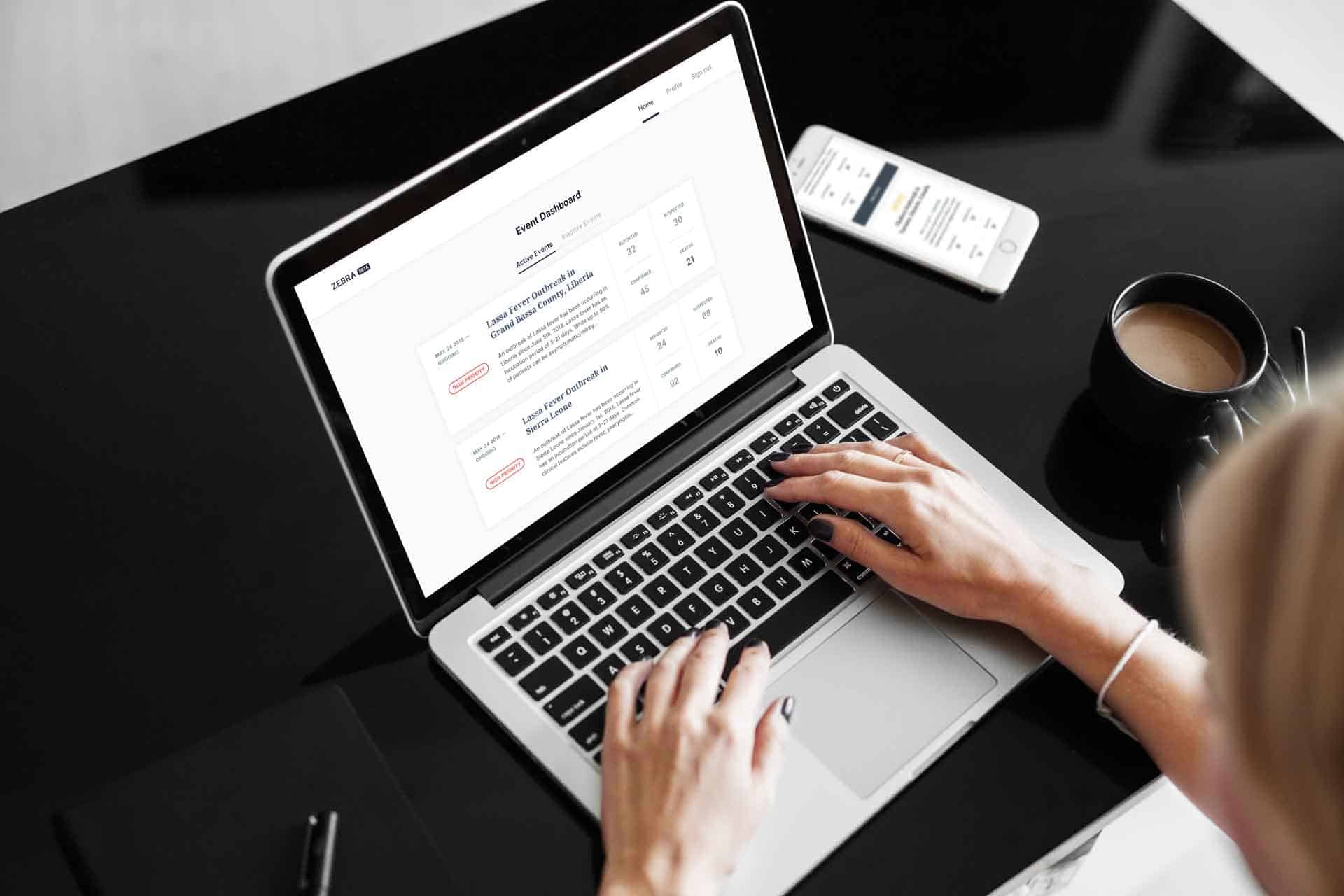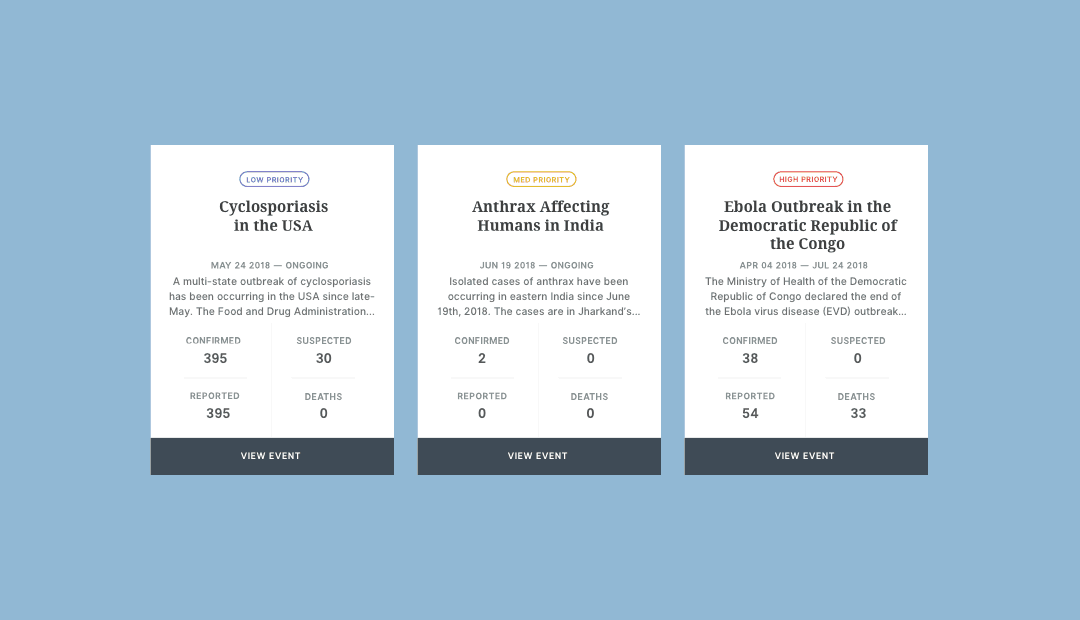 BlueDot launches Insights, delivering timely global surveillance of infectious disease threats around the world for healthcare organizations and businesses. Insights provides actionable intelligence for healthcare workers and employees on the front lines.
Tackling a complex problem like infectious disease requires a diverse team.
We're a talented team of leading experts in clinical medicine, epidemiology, data science, public health, spatial analytics, mathematical modelling, software development, strategy and design.
Dr. Kamran Khan
Founder & CEO
Kamran is an infectious disease physician and a Professor of Medicine and Public Health at the University of Toronto. After completing his training in infectious diseases, preventive medicine, and public health at Cornell, Columbia, and Harvard, he returned to Toronto just before SARS crippled the city during the 2003 outbreak. Deeply motivated by this event, Kamran has dedicated his career to finding solutions that help the world better prepare for and respond to tomorrow's infectious disease threats.
Tim Lambertus
Chief Product Officer
As an entrepreneur and a senior executive, Tim led the strategy and product development of SaaS and app-based data-driven solutions for Fortune 500 companies in the life sciences, insurance, media, retail operations, and social segments. A passionate product and technology leader for over 20 years, Tim possesses extensive change and growth management experience as well as the imagination, enthusiasm, and mentorship skills to inspire technical and creative professionals to new heights of collective success. He studied business commerce and computer science at McMaster University and Mohawk college respectively, followed by executive education in negotiation at Harvard University.
Richard Zuroff
Senior Vice President, Growth
Richard is a seasoned strategist, with a focus on helping transform scientific innovations into businesses with a positive social impact. At BlueDot he leads strategy, planning, and business operations. Richard began his career at McKinsey where he advised clients on advanced analytics, before founding the AI strategy and governance services practice at Element AI, and continuing to work on enterprise AI strategy as Director of AI Success at DataRobot. Having spent over a decade working with companies and advising leaders on how to define and execute their analytics and automation strategies, Richard writes about and participates in forums focused on the social and economic impact of advanced technologies including the World Economic Forum, Partnership on AI, and Brookfield Institute. Richard holds an MBA, two Law degrees, and a BSc in Cognitive Science from McGill University.
Jennifer Miniota
Vice President, Client & Partner Success
Jennifer holds a Master's degree in epidemiology and manages BlueDot's international clients and partners, including the US Centers for Disease Control (CDC). Prior to BlueDot, she worked on the BioDiaspora academic research program at St. Michael's Hospital for six years coordinating research activities for government and academic stakeholders and before that spent 10 years in the private sector specializing in technology and license management.
Robin Anderson
Vice President, People and Culture
With a background in all things People & Culture from start-ups to scale-ups, Robin joins BlueDot with a wealth of knowledge. Robin dove into the world of talent acquisition, operations, and P&C management after graduating from the University of Guelph. As part of the senior leadership team at BlueDot, Robin influences the strategic goals of the organization and focuses on building a high-performance culture.
Leslie Lengyel
Vice President, Sales
Les is a tenured leader in the AI SaaS, Life Sciences and MedTech sectors with a strong focus on driving solution development and outcomes with customers and internal teams. At BlueDot, he is leading and building a world-class sales organization. His experience in marketing, sales and managing complex projects, has fueled his enthusiasm and passion for working collaboratively with marketing, customer success and sales to build a positive culture, drive growth and deliver the utmost in value to customers. Les is a passionate photographer who collects and shoots with old film cameras. For him, film photography is very much like deal development as it requires a mix of creativity, sound process, practice, and continual learning to produce stellar film images and a final print.
Jannine Krish
Vice President, Marketing
Jannine is a passionate marketing leader that merges storytelling with performance marketing to build and scale iconic global brands and mobilize high-performing teams. She is driven by the vision that marketing must be an engine for growth and has 15 years of experience delivering powerful marketing strategies that build industry leadership, consumer trust, and business results. She studied Economics and International Development at McGill University, followed by an MBA at Schulich School of Business.
Moe Mekanic
Director, Finance
As BlueDot's Director of Finance, Moe brings over 8 years of finance and financial planning and analysis management experience to the team. His passion for delivering insights to drive growth and his belief in the importance of communicating data is an asset to BlueDot. During his tenure at Adlib, PointClickCare and at Statflo, he helped scale the finance function to support all areas of the organization. Moe holds a Bachelor of Commerce from Athabasca University, CPA and FMVA.
James Aufricht
Director, Product
James is passionate about delivering social good through innovative technologies. He is a founder, product manager, and social scientist. Before joining BlueDot, he founded a company focused on mentorship and career growth. Prior to that, at Delphia, he created technologies that helped people earn wealth from their data. He was the first hire at Vox Pop Labs, helping millions make more informed decisions. More than anything, he's the guy who asks too many questions.
Lauren Charbon
Director, Product Marketing
Lauren is a seasoned B2B SaaS Product Marketer with over 8 years of experience that ranges from Fortune 500 companies to high-growth start-ups. She holds an HBA from the Richard Ivey School of Business.
Dr. Andrea Thomas
Director, Epidemiology
Dr. Andrea Thomas is a veterinary epidemiologist with experience in surveillance and quantitative epidemiology. She has previously worked on projects involving evaluation of West Nile virus surveillance in Ontario and enhanced surveillance for livestock disease detection. Andrea leads the surveillance team, and her expertise in the domains of zoonoses and surveillance, in addition to her quantitative and spatial analytic skills support the BlueDot Analytics, Data Engineering and Development teams. Andrea holds a Doctor of Veterinary Medicine degree, a Masters in Epidemiology and a PhD in Epidemiology, all obtained at the Ontario Veterinary College, University of Guelph.
Jaimie Johns
Manager, Technology
Jaimie is a GIS Analyst with experience in health geography, advanced GIS techniques, and spatial decision analysis. At BlueDot, she provides daily geoprocessing support and database maintenance. She holds a Bachelor's degree with honours in Geographic Analysis from Toronto Metropolitan University.
Dr. Mariana Portillo
Surveillance Manager
Mariana is a physician with Pediatric specialization and Masters Degrees on Clinical and Research in Infectious Diseases. She brings her clinical and research expertise in Surveillance activities at BlueDot. She recently finished an Infectious Diseases Fellowship at The Hospital for Sick Children in Toronto, Canada.
Dr. Finnley Rose
Data Scientist
Finnley Rose is an epidemiologist and biostatistician with experience in inferential statistics, predictive modelling, study appraisal and machine learning. Finnley brings to BlueDot their passion for data visualization and knowledge transfer, in order to bring clarity to results gleaned from a variety of data sources. Finnley has a PhD in Epidemiology and Biostatistics from Western University, and a Masters of Math in Computer Science from the University of Waterloo.
Affan Shoukat, Ph.D.
Data Scientist
Affan is interested in applying mathematical and computational technologies (e.g. machine learning, optimization, agent-based modelling) to understand epidemiological dynamics of communicable diseases and effectiveness of health interventions. He holds a Ph.D. in Applied Mathematics, focusing on dynamical systems and their applications to the fields of mathematical biology and bioinformatics. Prior to joining BlueDot, he was a postdoctoral research scientist at the Center for Infectious Disease Modelling and Analysis at Yale University, where he has published a series of high-impact articles on the COVID-19 pandemic.
Natalie Au
Senior Epidemiologist
Natalie is an epidemiologist with experience in population health/clinical research, biostatistics, and creating scientific communication products. She joins BlueDot with a passion for applying epidemiology to achieve tangible and meaningful impact – the "so what?". Here, she contributes to developing reports to provide insight for decision-makers and clients. Natalie holds a MSc in Epidemiology & Biostatistics from Western University.
Anindita Marwah
Epidemiologist
Anindita is an epidemiologist with experience working in communicable diseases and infection control. In addition to her research skills, she brings her passion for infectious diseases and knowledge translation to the Insights team at BlueDot, to help with research related to COVID-19 on a global scale. Anindita holds an MPH in Epidemiology from the University of Toronto.
Josephine De Leon
Epidemiologist
Josephine joins BlueDot with her background in global health and epidemiology. With a passion for infectious diseases and data visualization, she aids in knowledge translation and generating solutions with the Insights team. Josephine holds a MMASc in Global Health Systems and hopes to aid in the creation of sustainable infectious disease prevention strategies.
Dr. Hernan Acosta
Senior Medical Intelligence Analyst
Hernan is a physician specialized in Internal Medicine. He brings clinical and public health expertise to a wide range of BlueDot activities, including building up the organization's knowledge foundations and consulting on various research and development projects. Hernan finished his training in Internal Medicine at the Hospital Universitario de Maracaibo and La Universidad Del Zulia in Venezuela.
Carmen Huber
Product Manager
Carmen is a Spatial Analyst with experience in health geography, spatial decision support, and spatial statistics. At BlueDot, she leverages GIS to provide insights to decision makers on topics such as resource allocation and emergency response to infectious disease. Carmen holds a Master's degree in Spatial Analysis from Toronto Metropolitan University.
Rahul Malkani
Senior Product Designer
Rahul is a designer with a passion for simplifying complex business workflows. His foray in the field of data came early on while visualizing geolocation and operational analytics tools for the supply chain industry. This sparked his interest in building a compelling narrative around a steady stream of disparate information. Rahul holds an MBA in marketing and a diploma in visual design.
Sakshi Shetty
Product Manager
Sakshi is a Product Innovation Associate, responsible for improving BlueDot's products through R&D activities, and guiding cross-functional work. She holds a Honours BSc in Health and Disease & Immunology from University of Toronto, and is passionate about health-technology and social impact. She continues to explore her interests through research and policy projects in gender and in international development outside of work.
Kevin Chu
Staff Software Developer
Kevin is a developer with a passion for full-stack web development. He has experience developing web application platforms and Android applications, having previously worked at a healthcare technology and research company. Kevin holds a Bachelor's Degree in Computer Science from the University of Toronto.
Anna Caldwell
Staff Software Developer
Anna is a software engineer who loves innovating software solutions with user satisfaction and code quality in mind. Not new to the healthcare space, she previously developed software for medical devices, including an extensible machine-learning-based framework to diagnose infectious diseases. Anna holds a Bachelor's Degree in Computer Science from the University of the Philippines-Diliman.
Grady van Pinxteren
Senior Site Reliability Developer
Grady comes to Bluedot from a DevOps Engineering background, with a focus on platform stability. Grady graduated from the University of Guelph as a Mechanical Engineer, who found a love for the complexity and logical problem solving in the world of software development. Grady just bought a house in Hamilton, Ontario where he lives with his partner. They spend their free time biking, running, and swimming as well as moderate amounts of weightlifting. When he is not working out, he enjoys landscaping and gardening as well as refinishing furniture he finds on the side of the road. Grady is also an avid Toronto sports fan who loves any and all Toronto teams but especially the Blue Jays and the Maple Leafs.
Garrett Süss
Senior Site Reliability Developer
Garrett got his degree in Computer Science from the University of Manitoba. When Garrett joined BlueDot, he brought his experience with observability and reliability and his fondness for visualization. All of this has lead him to specialize in the Site Reliability career path. Garrett enjoys curling, improve comedy and board games.
Vivian Hu
Senior Software Developer
Vivian holds a Master's degree in Spatial Analysis from Toronto Metropolitan University and a Bachelor's degree in Computer Science from York. She curates, manages and analyzes BlueDot's many large datasets.
Sonya Karamchandani
Senior Software Developer
Sonya is a software developer with strong GIS expertise and an eye for UX design. She specializes in developing web applications, data integration pipelines, and web mapping. She holds a Bachelor's degree in Geographic Analysis from Toronto Metropolitan University and has had previous experience as a data engineer and GIS analyst at BlueDot.
Kirill Bredikhin
Senior Software Developer
Kirill is a full stack developer specializing in web development and enterprise systems integration. He has experience working in education sphere and technical consulting. He is passionate about creating simple coding solutions to complex problems and about Agile and Scrum. Kirill is a certified Scrum Master, and he got his Master's degree in Applied Mathematics and Informatics from Moscow Power Engineering Institute.
Travis Cowx
Software Developer
Travis is a Front-End developer who loves creating software which the user enjoys and finds easy to use. He enjoys keeping up with the latest technologies to make sure his software solutions are always improving. Previously he has experience creating mobile and web applications. Travis holds certificates in software development and computer technologies from Durham College.
Vinorth Vigneswaramoorthy
Software Developer
Vinorth is a full-stack developer with a passion for building software applications that influence positive change in the everyday lives of people. He has experience developing web and data integration applications and holds a bachelor's degree in Physics from Toronto Metropolitan University.
Rada Rudyak
Software Developer
Rada is a software developer passionate about using tech to make the world a better place. She has a wide range of programming interests from web development to data science. At BlueDot, Rada's focus is on ensuring reliability and integrity of the software. Rada holds a Masters of Data Science from University of British Columbia and a Bachelor of Chemical Engineering from Northeastern University.
Ruoyu Zhang
Senior Data Systems Developer
Ruoyu is an engineer of passion in cloud technologies and methodologies. To him, using software and big data to solve real-world problems is just as important as fostering an engineering culture to support those evolving solutions. His interests and experience include data warehousing in cloud, batch/streaming ETL pipelines, and DevOps automation. Before joining BlueDot, Ruoyu worked in tech and data departments in several companies across various industries, including IoT, finance, and education.
Nicholas Gibb
Staff Data Systems Developer
Nick specializes in data engineering and has additional complementary skills in geomatics, cloud operations, and web development. He previously worked for Natural Resources Canada, where he developed a web application for conducting natural hazard risk assessments. He also worked for the Public Health Agency of Canada and Health Canada as a data engineer and cloud architect/operator. He holds a Bachelor's of Science from McGill University and a Master's of Engineering from the University of Saskatchewan.
Jaydeep Mistry
Senior Data Systems Developer
Jaydeep is a data analyst by trade with a strong background in GIS, Python, and data engineering. From the University of Waterloo, he completed an Undergraduate degree in Geomatics, Minor in Computer Science, and a Master of Geography. He has worked on COVID-19 projects such as consulting for Flatten.ca to help them analyze their COVID-19 syndromic surveillance data in Canada and Somalia. Jaydeep is an all rounder data engineer suited to support data services and geospatial products.
Joe Nguyen
Data Systems Developer
Joe is a data engineer with experience building GIS and data solutions for several areas of business within government. Prior to BlueDot, he worked for York Region Public Health where he lead the development of the COVID-19 business intelligence and reporting system, which involved configuring database management systems, data pipelines, ETLs, machine learning processes, and dashboards. He holds a Bachelor's degree in Geomatics with a minor in Computer Science from the University of Waterloo.
Rayman Jamal
Data Systems Developer
Ray is interested in utilizing technology to solve real-world, big data problems. He has experience developing pipelines, APIs, and deploying microservice-based solutions to the cloud. He holds a Bachelor's Degree in Chemistry from York University and a Diploma in Software Engineering from Sheridan College.
Jon Lubanski
Data Systems Developer
Jon is a data engineer experienced in crafting high impact data systems and platforms for social good. Before joining BlueDot, Jon worked for the Ministry of Children, Community and Social Services building out its cloud data pipelining services and storage platforms. Jon holds a Master's degree in Information Systems and Bachelor's degree in Linguistics both from the University of Toronto.
Megan Davis
Data Analyst
Megan uses her knowledge of geospatial and data analysis to produce mapping outputs for the BlueDot team and their clients. She use her passion for environmental science to advance her analytical skills to find the intersection between biology and analytics. Megan holds a Bachelor's of Science degree in Biodiversity and Conservation Science from the University of Toronto.
Lauren McKenzie
Data Scientist
Lauren is a mathematician with experience in infectious disease modelling and epidemiology. She brings to BlueDot her passion for using mathematics to effectuate meaningful change in the world. Lauren holds a MSc. in Mathematics, during which she developed the first immunological model that integrates the unique mechanisms of action of several drug classes in combination HIV-1 therapy. At BlueDot, she aims to enhance model infrastructure through the development, validation, and integration of model enhancements.
Dev Maletia
Account Executive
Dev is a through believer of value-based consultative approach in addressing business problems. He possesses a successful record in envisioning and implementing leading-edge strategies to drive rapid, sustainable business and market share growth. He comes with over 8-year experience in B2B & B2G sales and enterprise account management with high technology industry leaders like National Instruments, Top Hat and Siemens. Dev is an MBA and Instrumentation Engineer and loves to travel, ride his motorcycle, and spend quality time with family when he is not at work.
Matthew Lumsden
Account Executive
Matthew believes strongly in the role of public policy to support the lives of citizens in a global context. At BlueDot, his role is to develop business with North American governments and public entities. Prior to BlueDot, he worked in government at the provincial level, and subsequently spent 4 years selling solutions for a Canadian micro-mobility company to governments across North America. Outside of BlueDot, Matthew is an avid golfer, playing regularly in amateur tournaments across Ontario.
Chris Heit
Sales Engineering Specialist
Chris loves working with people to solve problems. He has always had a passion for health technology, but has been involved in the robotics industry prior to joining BlueDot. Chris holds a bachelor's degree in Biomedical and Mechanical Engineering from Carleton University.
Jenny Cade
PR & Digital Communications Manager
Jenny brings over seven years of marketing and communications experience in the digital health space. Drawing on her health and wellness campaign and branding experience, Jenny's major strengths lie in her exceptional ability to leverage research to drive impactful, engaging and meaningful executions. Jenny holds a Bachelor of Arts degree and a Corporate Communications post-graduate certificate.
Sumaan Khan
Demand Generation Manager
Sumaan brings nearly ten years of experience creating opportunities for organizations through data-driven digital performance and product-led growth marketing to BlueDot. He has a background in combining creativity, detailed analytics, technical know-how, advertising, storytelling, and marketing strategy from working with medical practices, retail environments and scaling software solutions. When he's not working on digital acquisition strategies and implementation, Sumaan is a writer, dungeon master, and general all-around nerd with an Applied Degree in Geospatial Engineering.
Arthur Li
Partnerships Manager
Arthur builds and manages the partnership portfolio in BlueDot. He holds an MBA from Schulich School of Business and an MSc in pharmaceutical sciences from the University of Toronto. Prior to BlueDot, Arthur worked as a Senior Partnerships Manager at Cyclica, an AI in drug discovery company. He is also an entrepreneur with a passion for the pet industry.
Irene Ferro
Client Success Manager
Irene brings program management and stakeholder relationship experience from diverse social impact areas, including global health, civic education and labour rights. She manages BlueDot's international public programs, working collaboratively with partners to drive impact from BlueDot's solutions. She holds a Master's of Global Affairs from the University of Toronto and is pursuing an MBA in International Health Management at the Swiss Institute of Tropical and Public Health.
Jim Barton
Client Success Manager - Enterprise Lead
Jim brings over a decade of client success and partnership management experience to BlueDot, having worked closely with both public sector and enterprise clients in ensuring value realization for a number of software and data offerings. Jim's passion for fostering transformational outcomes with strategic partners is matched only by his passion for his cooking experiments, and exploring his home city of Toronto.
Reem Halawi
Client and Partner Success Manager
Reem holds a Doctor of Pharmacy degree and an Executive Masters in Business Administration from Lebanese American University. She has worked in the healthcare industry for over 9 years with companies like Eli Lilly & Co and Celgene. At BlueDot, she is responsible for managing clients' relationships and driving sustainable value, mainly in healthcare and risk enterprise.
Kate Williams
Senior Surveillance Analyst
Kate is a surveillance analyst with experience in biostatistics and database management. She joins BlueDot with a passion for infectious disease and population health. Kate holds a MSc in Epidemiology from the School of Public Health at the University of Alberta and a BSc in Biology and Pharmacology from McMaster University.
Dr. Judy Thomas
Surveillance Analyst
Judy is a physician with a background in family practice, specifically in women's health and chronic disease management. She has clinical research experience from UHN and St. Michael's Hospital in pathology and gynecology oncology, respectively. Along with her research skills, Judy brings a wide range of clinical and teaching experience to BlueDot, where she performs surveillance activities and helps improve clinical data, endemic disease maps, and communications.
Nicole Nazareth
Surveillance Analyst
Nicole is driven by her passion for the intersection of health and emergency management. Joining BlueDot as a Surveillance Analyst, she brings previous experiences from both the private and public sectors. An avid volunteer, she regularly contributes to projects with a focus on social impact. Nicole holds a BSc in Biological Sciences, an Honours BSc in Global Health, a Professional Certificate in Emergency Management and is completing an MSc in Public Health at the London School of Hygiene and Tropical Medicine.
Noor Ali Shah
Accountant
Noor is a passionate accountant, who will help BlueDot make critical financial decisions by collecting, tracking, and correcting the company's finances. Noor is an accounting student at University of Guelph-Humber, and is working towards CPA designation. Her passion for her work and her career are consistently impressive and inspiring.
Amaris Gerson
Talent Acquisition Specialist
As a passionate relationship builder, Amaris focuses on growing the BlueDot team with a human-centred recruitment model. After graduating from Humber College, Brock University, and the University of Guelph, Amaris dove into a career of building diverse and inclusive teams in the busy tech hub of Kitchener-Waterloo at start-ups and high-growth companies.
Courtney Wilson
People Partner
Courtney is a passionate people partner who believes that helping to build an inclusive, creative and fun workplace for all employees creates a positive culture. Courtney holds a Bachelor's Degree in History from Brock University, and a Postgraduate Certificate in Human Resources Management from George Brown College.
Chantal Castro
Executive Assistant
Chantal is an administrative professional with nearly 20 years of corporate and non-profit experience, with many of those years being within the health care sector. She has a special interest in governance and social justice initiatives. Her constant goal is to use her skills to support companies and causes that make a positive impact on the world.
Alex Demarsh
Epidemic Intelligence Science Consultant
Alex is an epidemiologist and data scientist who has been dedicated to emerging pandemic threats and emergency management for more than 10 years. He has focussed on early warning of global catastrophes. He trained in epidemiology and statistics in Canada and France, software development in Costa Rica, served as an EcoHealthNet Scholar, and is a contributor to the EpiEstim R package. He has led teams in risk assessment, indicator and event-based surveillance, strategic intelligence, data science, and data engineering, often in the context of an ongoing crisis response.
Michael MacDonald
Information Technology Consultant
Michael has 15 years of experience in a leadership role in GIS, IT Systems and Computer Networking at Toronto Metropolitan University. He enhances the workflow and capabilities of the BlueDot team by providing GIS and IT infrastructure and exploring new technologies. He holds a Master's degree in Spatial Analysis from the University of Toronto and Toronto Metropolitan University.
Dr. Rahim Moineddin
Senior Modelling Consultant
Rahim is a senior biostatistician and Associate Professor at the University of Toronto with deep expertise in spatiotemporal statistical modelling and predictive analytics. Rahim holds a Ph.D. in Statistics and a Master's degree in Biostatistics from the University of Toronto.
Dr. Isaac Bogoch
Senior Medical Advisor
Isaac is an infectious disease physician with training in tropical medicine and global health. Dr. Bogoch completed his training in infectious diseases at the Harvard Medical School, holds a Master's degree in clinical epidemiology from the Harvard School of Public Health, and trained in tropical medicine at the Gorgas Memorial Institute and Instituto de Medicina Tropical in Lima, Peru. His clinical practice is based at the Toronto General Hospital and he is an Assistant Professor of Medicine with the Division of Infectious Diseases at the University of Toronto.
Healthcare Advisory Board
Nancy Abbey
Founder and President, NewProspex Healthcare Consulting
Nancy has established herself as a trusted strategic advisor based on her intricate understanding of Canada's complex healthcare system. She has worked with senior levels of government and health leaders across the system, and understands how health policy and purchasing decisions are made. By leveraging her expertise in strategic planning, medical technology commercialization, public policy, and government affairs, clients are able to develop the right plan and engage the right stakeholders at the right time to ensure measurable, lasting results. Nancy holds a Bachelor of Commerce (Honours, Marketing) from Queen's University and is a Certified Coach Practitioner.
Janet M. Davidson
Senior Consultant
Janet M. Davidson has more than 40 years of experience in healthcare in government, voluntary, and hospital and community sectors in a number of Canadian jurisdictions. She was Deputy Minister of Alberta Health and the Official Administrator of Alberta Health Services. She currently holds the position of Chair of the Board of the Canadian Institute for Health Information. Janet received a Bachelor of Science in Nursing from the University of Windsor and a Master in Health Services Administration from the University of Alberta. She is a graduate of the Institute of Corporate Directors education program at Rotman School of Management, the UC Berkeley School of Public Health's Global Health Leadership Forum, and has an Honorary Doctor of Laws Degree from the University of Windsor.
Debbie Fischer
Executive Associate, KPMG
Debbie Fischer is an experienced board director and has held senior leadership positions in professional consulting services for healthcare and government. She is currently an Executive Associate with KPMG, where she consults on organizational change and large-scale system transformation in healthcare and public sectors. Debbie was previously the Executive Vice President, Strategy and Organizational Development at Mount Sinai Hospital in Toronto and an Assistant Deputy Minister in Ontario's Ministry of Health and Long-Term Care. Debbie has a Bachelor of Science (Neurobiology and Comparative Physiology) from McGill University and Master of Health Administration from the University of Ottawa. She also holds CHRL and ICD.D designations.
Michael Gardam
Former Chief of Medical Staff, Humber River Hospital
Michael most recently served as the Chief of Medical Staff at Humber River Hospital, one of Canada's largest regional acute care hospitals. As former Medical Director of Infection Prevention and Control at the University Health Network, Director of Infectious Disease Prevention and Control at Public Health Ontario, and a former Director at Infection Prevention and Control Canada, Michael has worked for many years to prevent the spread of infectious diseases in healthcare settings and the community. Michael holds Master's degrees from McGill University and the University of Toronto, and is a Fellow of the Royal College of Physicians and Surgeons of Canada in infectious diseases.
John A. King
Executive Advisor
John has more than 40 years of healthcare experience, having arrived in Ontario in 1999 after leading several hospitals in western Canada (Foothills Medical Centre, Calgary Regional Health Authority, and Alberta Hospital Association) to become the Assistant Deputy Minister of Programs in the Ministry of Health and Long-Term Care. John subsequently joined St. Michael's Hospital as Executive Vice President and Chief Administrative Officer. A certified health executive with the Canadian College of Health Leaders, he was appointed Chair of the college board in June 2010 after serving as Provincial Director for several provinces. John has a Master of Health Administration from the University of Ottawa and a Bachelor in Economics and Math from the University of Western Ontario.