Infectious disease surveillance – automated and personalized to what's relevant for you.
Global Early Warning System
Our global early warning system combines more than 100 datasets with proprietary algorithms to deliver critical insights on the spread of infectious diseases.
BlueDot Insights
BlueDot Insights sends near real-time infectious disease alerts based on what's relevant to you.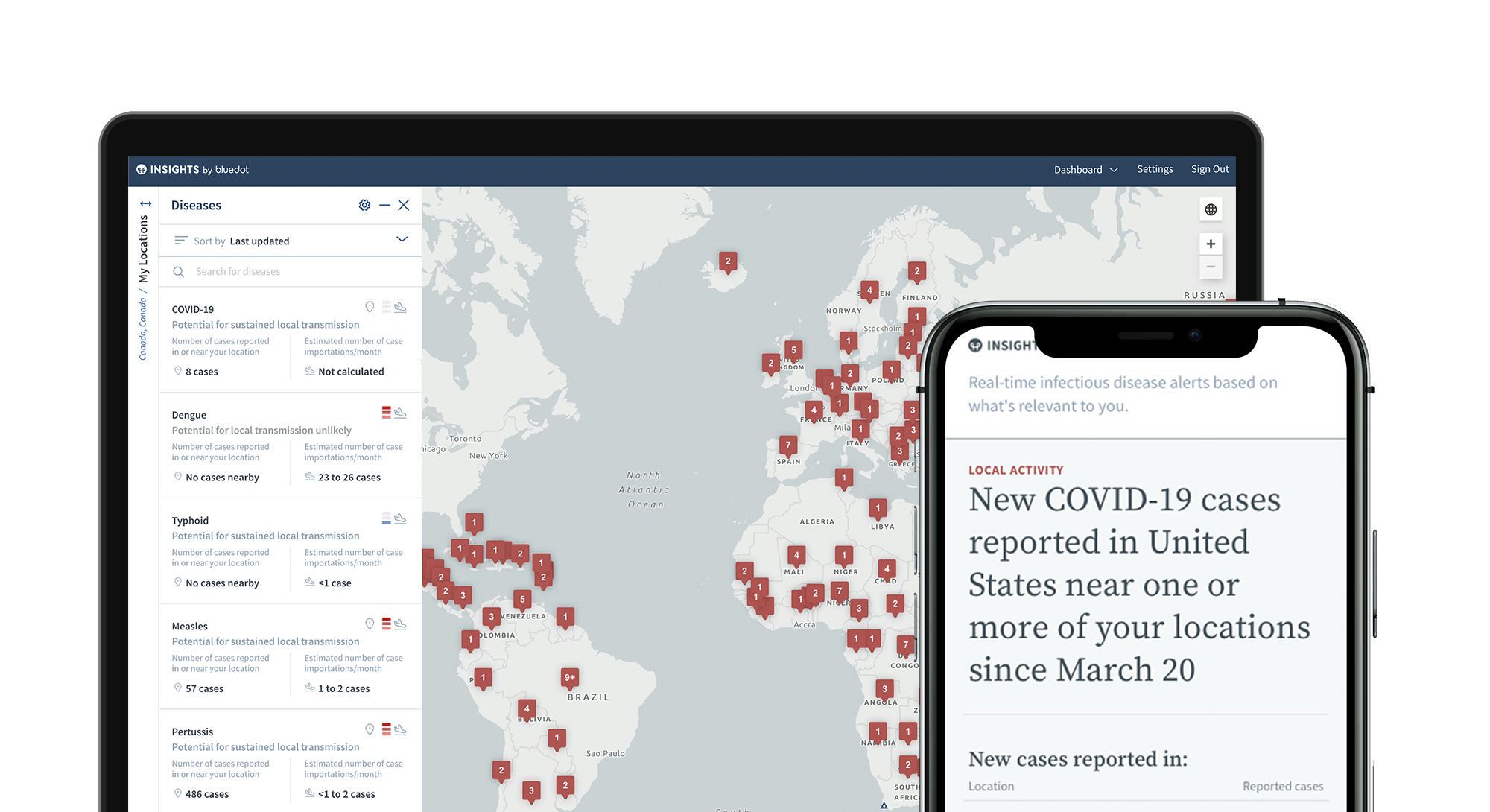 BlueDot Explorer
A cloud-based GIS platform integrating more than 100 diverse datasets, including global air travel and near real-time disease surveillance.