Our Products
We've built solutions that track, contextualize, and anticipate infectious disease risks.
Global Early Warning System
Our global early warning system combines more than 100 datasets with proprietary algorithms to deliver critical insights on the spread of infectious diseases.
BlueDot Insights
Built for
—
PUBLIC HEALTH AGENCIES・HEALTHCARE
A dashboard solution that tracks global infectious disease risks and contextualizes them to your locations of interest.
BlueDot Explorer
Built for
—
PUBLIC HEALTH AGENCIES・SECURITY AGENCIES
A cloud-based GIS platform integrating more than 100 diverse datasets, including global air travel and real-time disease surveillance.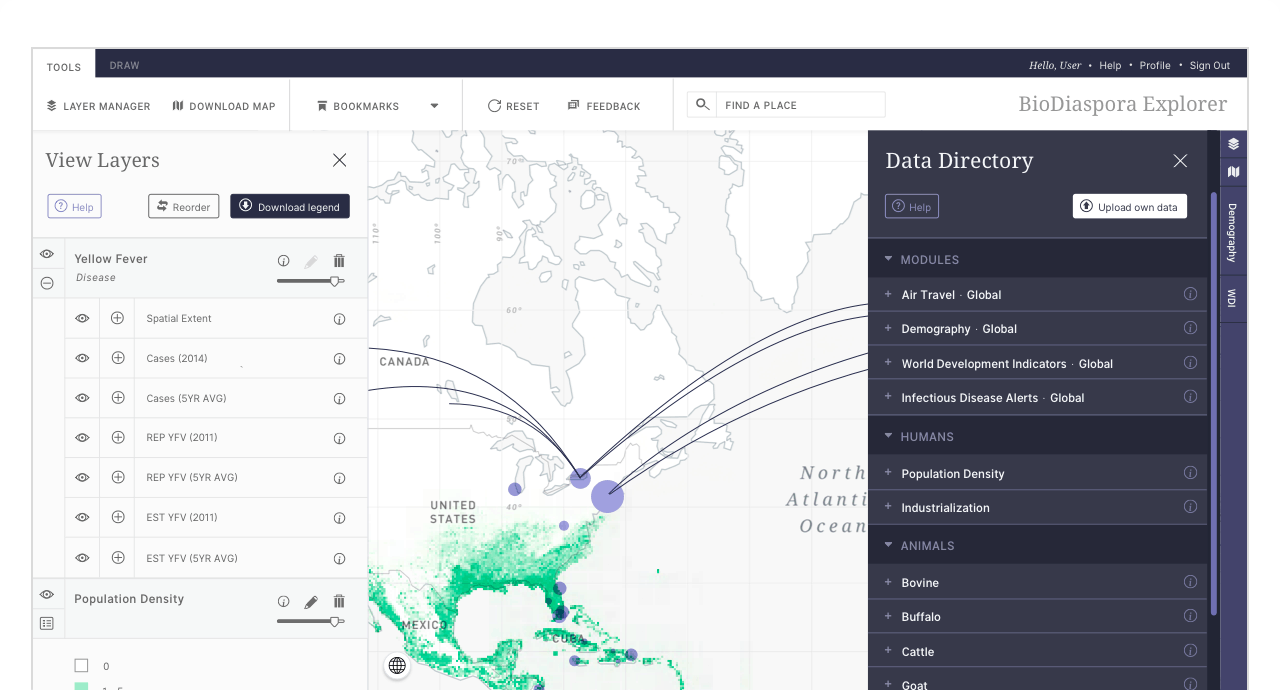 George
A mobile app built to help travellers understand disease risks anywhere in the world, so they can stay safe during travel.