What does the future of air travel look like? Airlines and airports are grappling with that question in real time, and BlueDot is helping them find the answer.
Today, the Greater Toronto Airport Authority (GTAA) announced that BlueDot would help power their Healthy Airport commitment, a comprehensive program that outlines steps the airport and its partners are taking to be ready for the new realities of air travel.
"Smarter airports deliver a safer experience for travellers, and safer travellers contribute to a healthier world," said Dr. Kamran Khan, a practising infectious disease physician and BlueDot's founder and CEO. "BlueDot is incredibly proud to partner with Canada's largest airport to use advanced data analytics and digital technologies to stay a step ahead of global infectious disease risks."
And in the words of Deborah Flint, the GTAA's president and CEO: "BlueDot's customized risk assessments will help the GTAA lead the world in safeguarding passenger health."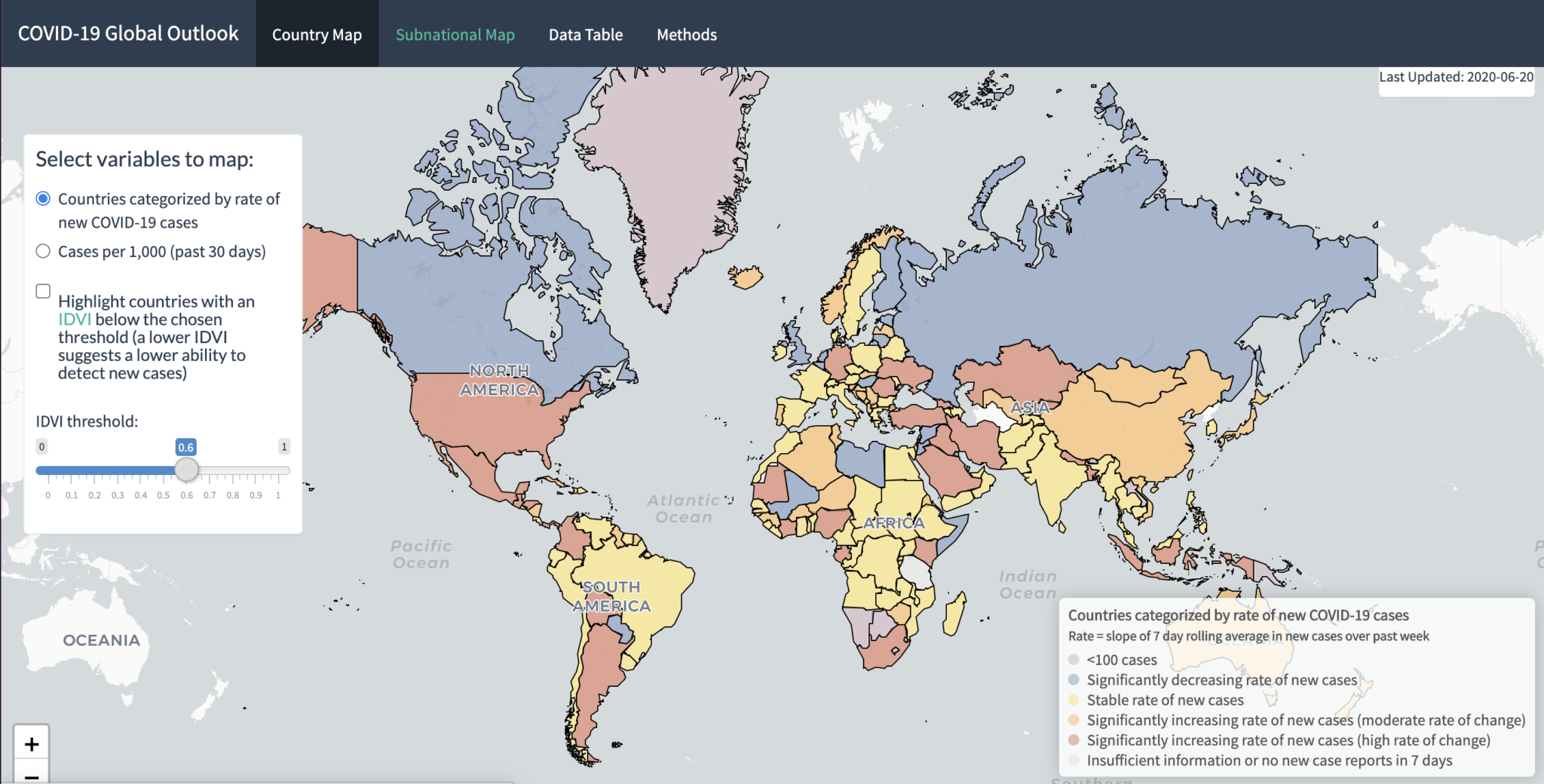 How BlueDot keeps airports ahead of the COVID curve
BlueDot's software helps the GTAA dynamically understand their personalized risk to COVID and 150 other dangerous infectious diseases in near-real time. For an airport, that means knowing not just what's coming and where it's coming from, but also what the impact is likely to be. Air travel is a key factor for disease spread, which is why our platform tracks more than 4 billion passenger itineraries a year.
BlueDot has led the way on COVID-19, alerting partners to the outbreak in Wuhan, China, in December 2019 and publishing the world's first scientific paper on the novel coronavirus. Our COVID-19 Global Outlook dashboard synthesizes the global epidemic landscape, offering users a deeply detailed presentation of high-quality epidemiological data.
The COVID-19 Global Outlook dashboard is just one component of BlueDot Insights, our world-leading risk-assessment system for infectious disease. As partners like the GTAA begin to reopen, this A.I.-powered platform answers three critical questions:
Where can we consider resuming regular service?
When can that service resume?
How can we effectively monitor for second waves and future outbreak epicenters?
What questions can BlueDot answer for your organization?