BlueDot Insights
Your centralized source for global infectious disease surveillance and risk assessments is here.
BlueDot Insights sends real-time infectious disease alerts based on what's relevant to you.
Spend less time on surveillance.
We're using AI-driven technologies to track more than 100 infectious diseases around the world across 100 languages – so you don't have to.
Be proactive, not reactive.
Think global, act local. Understand what you need to about infectious disease risks in your locations of interest, so you're poised to know when and how to respond to them.
Respond with precision in an emergency.
When time is critical, know you're using the best evidence to make the best decisions.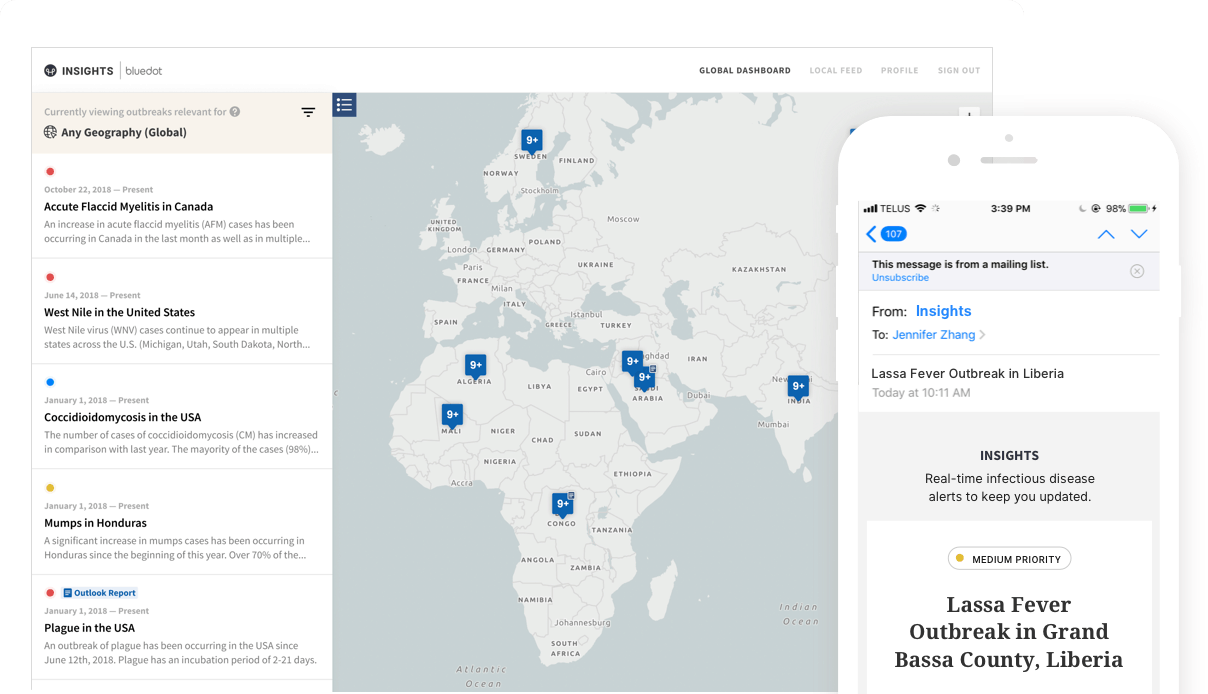 BlueDot Explorer
A cloud-based GIS platform integrating more than 100 diverse datasets, including global air travel and real-time disease surveillance.

George
A mobile app built to help travellers understand disease risks anywhere in the world, so they can stay safe during travel.