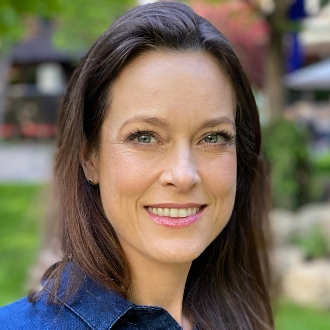 I am a veterinarian by training and actually worked for a number of years in a small animal clinical practice. My interest in emerging disease prompted me to pursue a MSc and PHD in Epidemiology so that I could contribute to global health challenges and use my expertise to work on big picture problems related to infectious diseases, particularly where veterinary expertise is also helpful.
I have been at BlueDot for over 6 years and held various roles since I started. I was involved in the original development of our surveillance system and in supporting our team of experts conducting surveillance every day to develop processes and procedures to rapidly detect and conduct risk assessments of emerging events. During the emergency stage of the pandemic, I was also involved in setting up processes to support our clients in tracking what was happening around the world when it came to trends and evolving information about the SARS-CoV-2 virus, vaccine development, and distribution and variant evolution, among other topics. I current help lead a team of epidemiologists, clinicians, and data scientists who bring together data and information to provide insights to our clients on a diverse array of emerging, endemic, and seasonal infectious diseases.

What inspired you to join BlueDot?
BlueDot's mission aligned with my desire to work at a global scale on emerging infectious diseases and my background in disease surveillance was a perfect fit for the work that we do. I didn't appreciate it at the time, but it's also been a really rewarding experience to help in the development of technology and tools that enable our clients to do more than they could do alone.
What are five things you love?
What should be required reading for every human?
In this fast-paced information landscape, I think it's important to understand where we've come from and help contextualize why things are the way they are, learn from past mistakes or gain new perspective and hope for the future.
I love historical fiction or historical journalism that brings a greater understanding of what others have gone through. I had sincerely wished I had read more books about previous pandemics when this one began, as it became clear that some of the same mistakes were being repeated.
What are you most excited about at BlueDot?
There are two things I'm most excited about currently – one is our increasing engagement across several different sectors as governments and organizations are looking at how to improve upon preparedness and response to infectious diseases.
Another is the exciting capabilities that large language models and AI are bringing to this field, and being at the frontier of this transformational change in the way we collect information and answer questions.