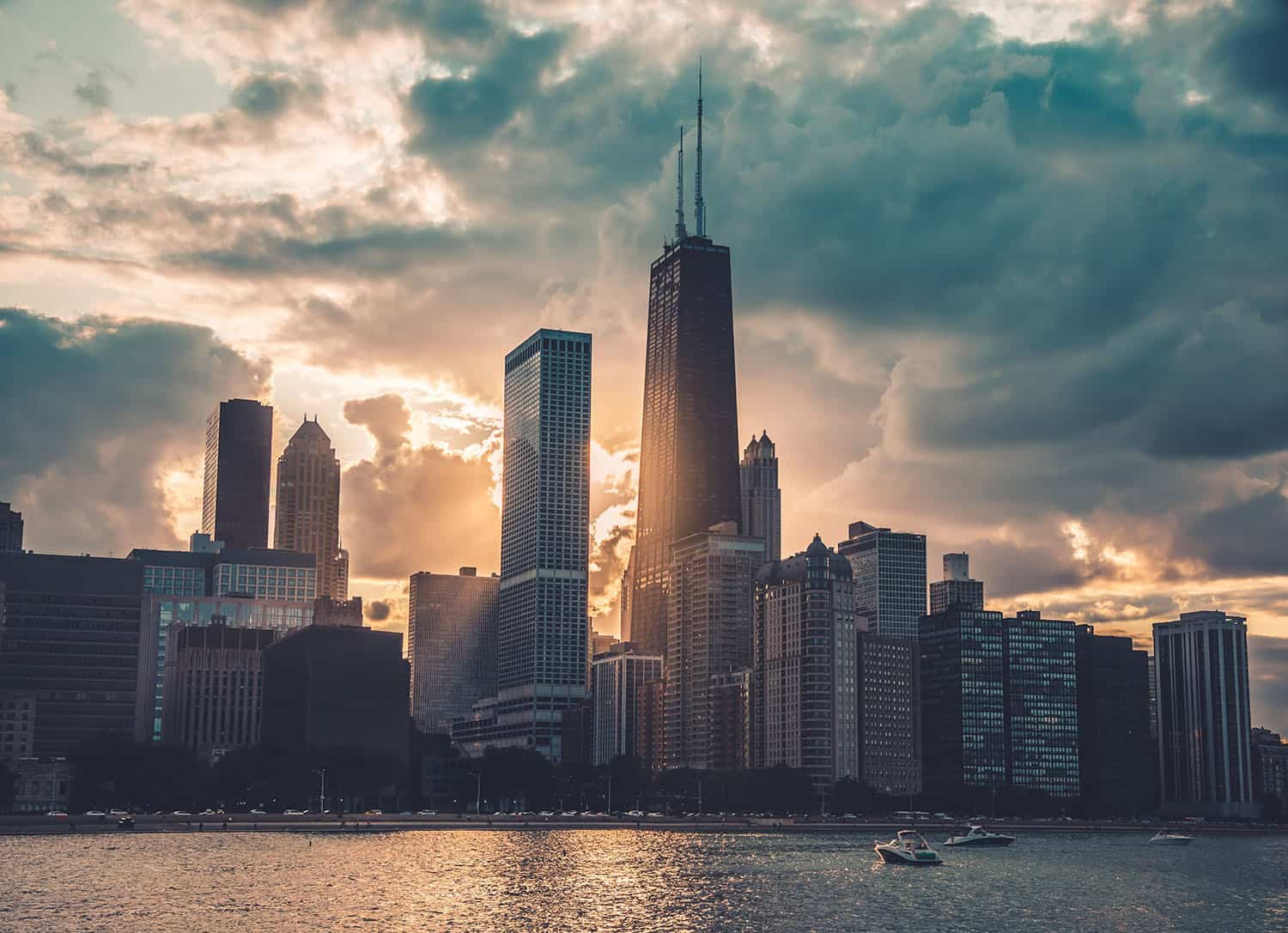 Case Study —
City of Chicago
Helping Chicago 'ask the right questions' to make informed decisions

Problem

Gaps in outbreak preparedness.

Solution

BlueDot Insights and Mobility Consulting Services.

Outcome

"We were able to ask the right questions."
Book a demo
The City of Chicago has worked with BlueDot since the very beginning of the COVID-19 pandemic. Our software has helped the city monitor the outbreak spread and manage their response.
1. Early Warning
Chicago was among the first in the world to know about COVID-19 because of an alert from BlueDot Insights.
2. Situational Awareness
In the early stages of the pandemic, BlueDot's Outlook Reports provided
unmatched situational awareness.
3. Informed Intervention
BlueDot's mobility data informed and empowered community-based interventions.
Getting lead time on outbreaks before they land in Chicago means we can be more effective in prevention and potentially save lives.

Dr. Peter Ruestow, senior epidemiologist in the City's Bureau of Health Protection.
1. Early warning
December 2019- January 2020
Dr. Peter Ruestow, senior epidemiologist in the City's Bureau of Health Protection, explains how the partnership provided immediate value through an early alert about COVID-19:
"We had realized there were some gaps in our preparedness for global infectious disease threats, and we decided that the BlueDot Insights tool would be a good investment"
"We were really just getting onboarded with Insights when we got the first reports about COVID-19 in Wuhan. The first place we were notified of it was through BlueDot notifications in our email. This was a couple weeks before the CDC said anything about it to us. That got the attention of our leadership."

2. Situational Awareness
January 2020 - April 2020
The Outlook Reports included as part of Chicago's subscription to BlueDot Insights delivered uniquely valuable knowledge of COVID-19's spread. In Dr. Ruestow's words:
"Everybody in our internal structure was focussed on the Chicago response. We didn't have anyone looking at the big picture and what was happening globally. We joined the CDC's updates but there was no nice, concise summary of any of that. That's what these Reports provided."
"We would circulate these reports to our emergency operations center and these reports would inform our decisions about what we should be doing."
"The reports helped us rethink our airport screening strategy to focus less on preventing people with the virus from getting in and more on community mitigation."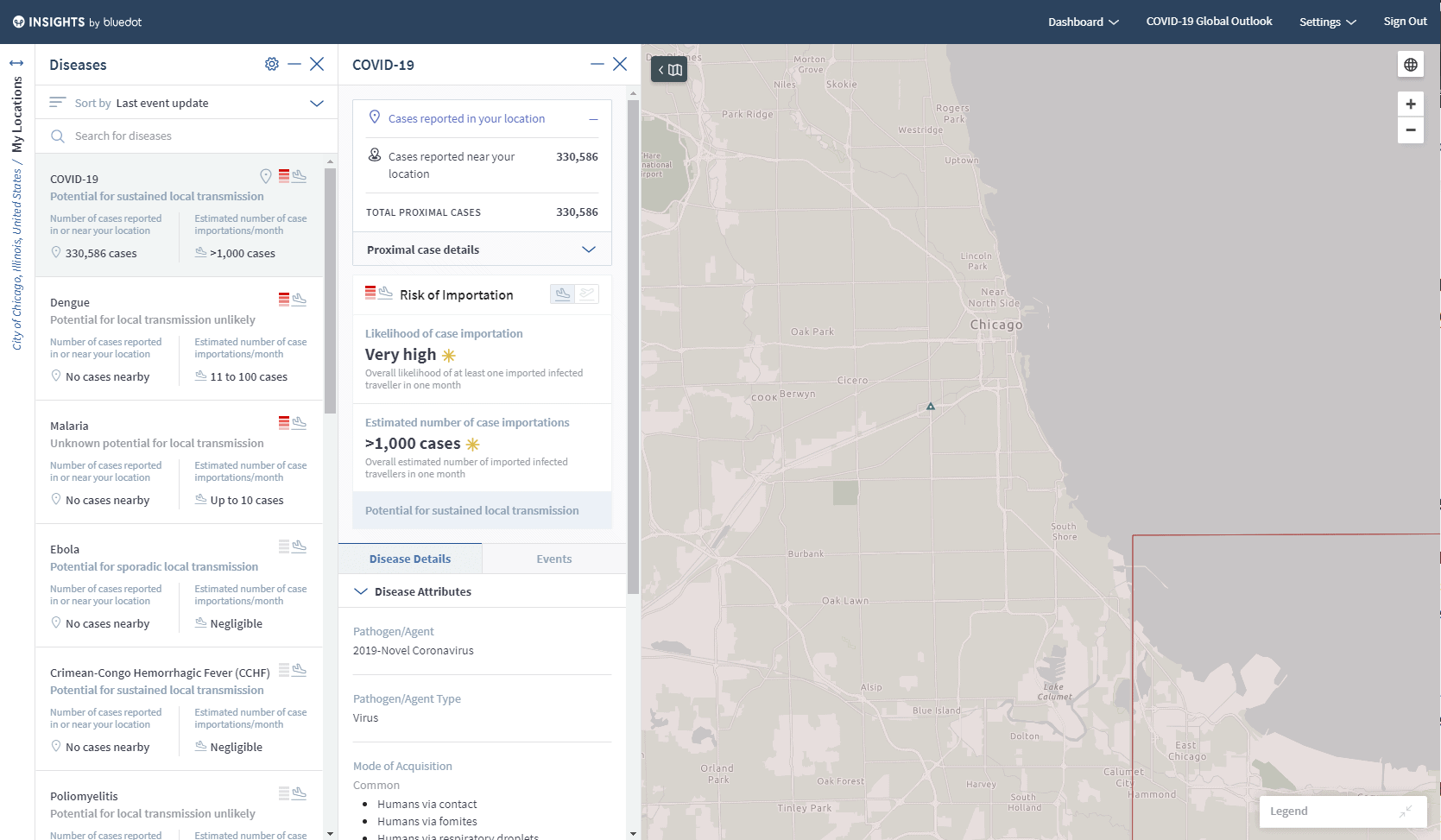 3. Informed Interventions
February 2020 - May 2020
BlueDot provided local mobility data to help Chicago plan, implement, and measure the effects of the City's Stay-At-Home orders.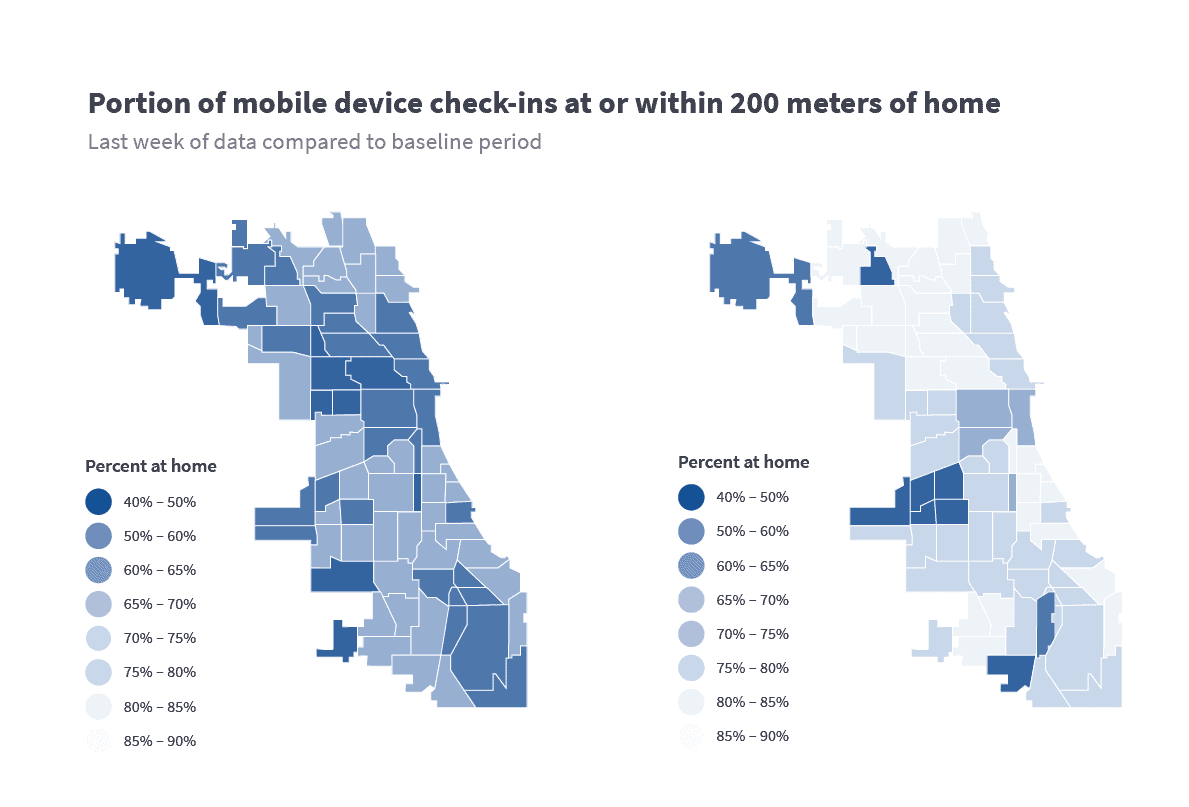 New data from BlueDot, a health data company that shares data with CDPH, shows major improvement in Chicagoans staying at or near their homes since the orders were implemented last month.

City of Chicago press release, April 15, 2020
Dr. Peter Ruestow:
"We shared this information with our teams who do community-based interventions to further inform their outreach efforts."
"We tied this data to other data streams, so we could make connections and correlations like how areas where first-responders lived would have more mobility."
"The Mayor would review all the data to put it all together to make informed decisions around policy, like when are we going to re-open and what should remain closed."
Outcome
The City of Chicago continues to work with BlueDot to manage COVID-19 response — and to ensure preparedness for the next outbreak of infectious disease.