Mitigate risks and seize opportunities with clarity and confidence
More disruptive outbreaks are coming. Gain a competitive advantage with access to the most actionable source of global biothreat intelligence.
Access the same biothreat intelligence trusted by governments and multinational enterprises worldwide.
BlueDot's intelligence platform empowers public and private sector organizations to rapidly identify, understand, and effectively respond to global biological threats.
Act faster and smarter
Once biothreats are identified, BlueDot tracks their full lifecycle and provides the deep context needed to achieve your organization's goals.
Anticipate disruption to critical global assets and supply chains
Forecast demand for products and services
Accelerate product research and development
Fulfill your duty of care to employees and customers
Strengthen operational resilience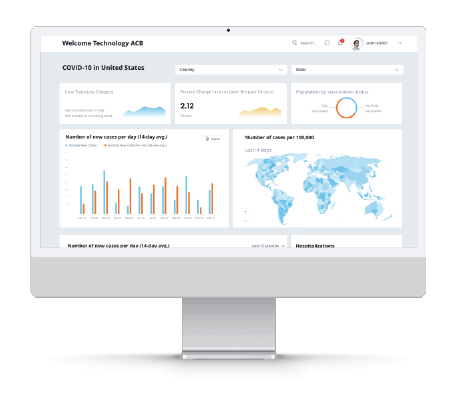 Global enterprises choose BlueDot for
Around the clock global threat monitoring in 65 languages
Extensive library of private and public data sources
Advanced analytics, predictive models, and data services
Deep subject matter expertise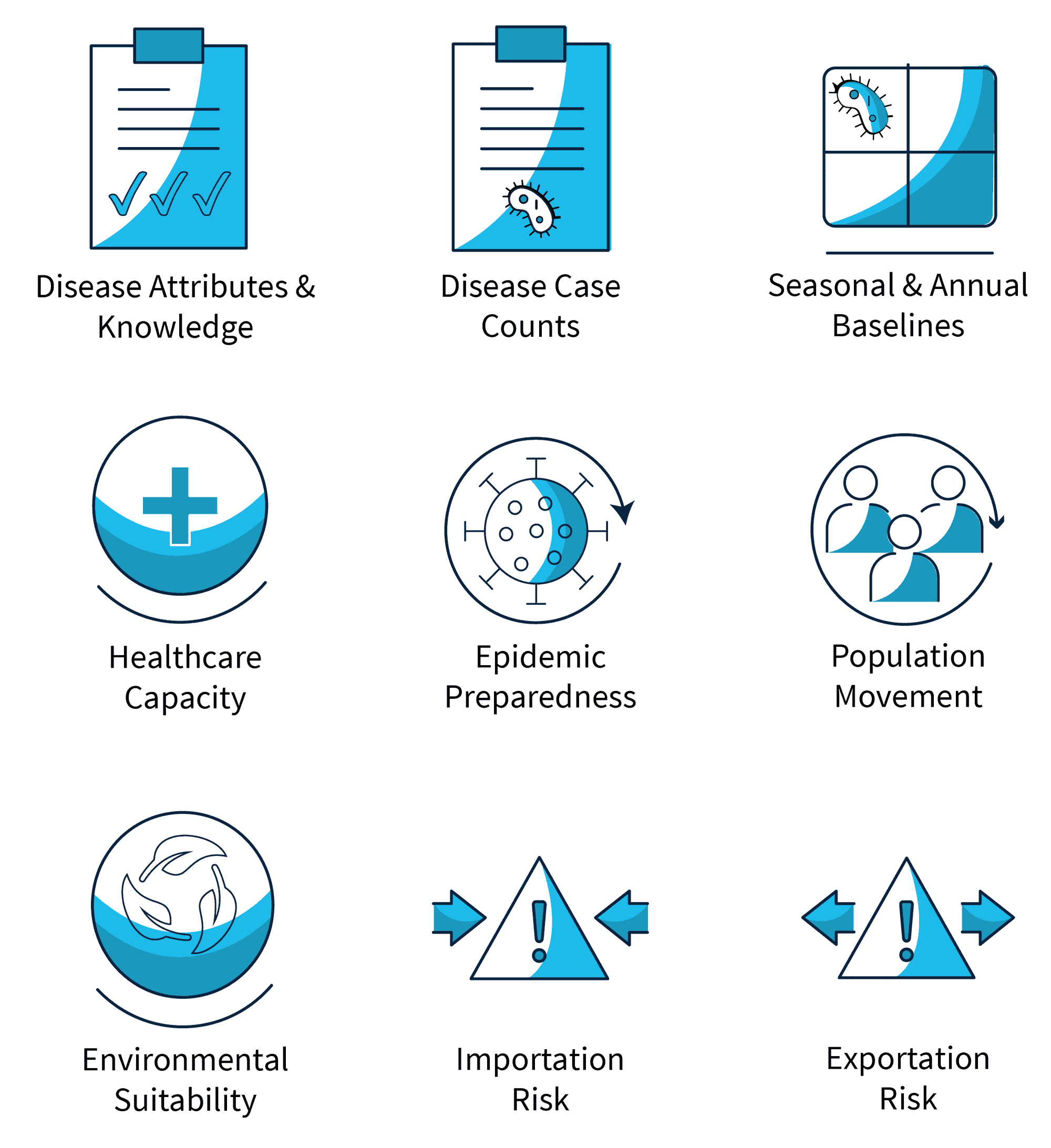 BlueDot's biothreat intelligence platform
Our platform combines machine and human intelligence to
Identify signals of emerging global biothreats
Triage biothreats to focus on what matters
Empower organizations with data-driven insights and expert content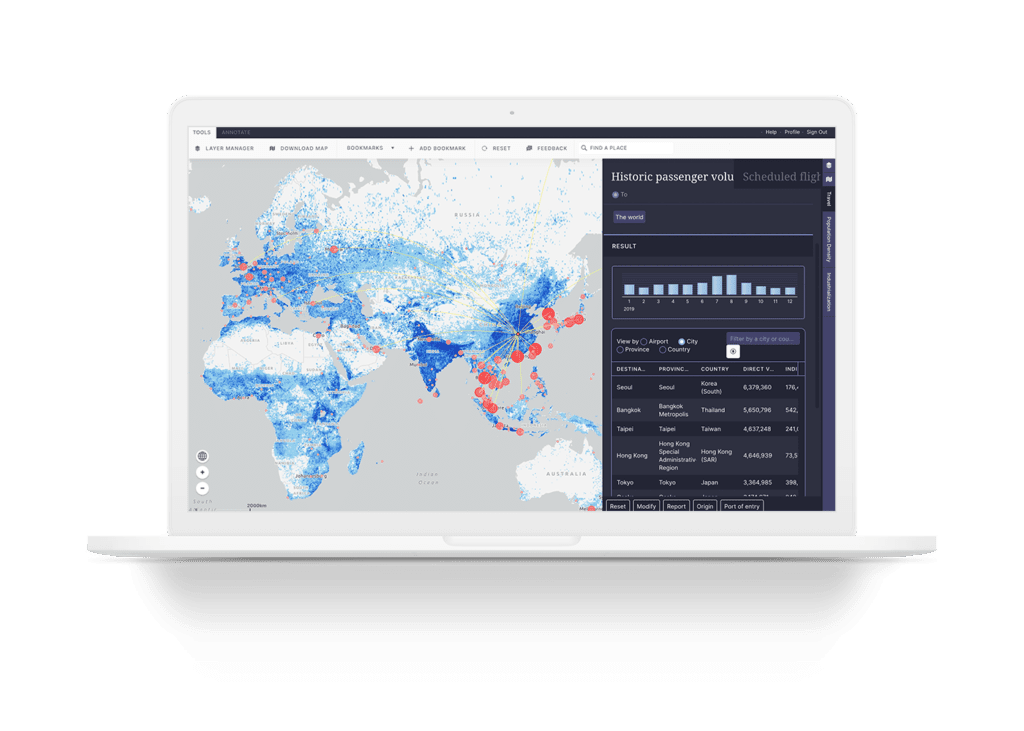 What can BlueDot do for your business?