Navigating the season ahead: influenza, RSV, and COVID-19 trends & impact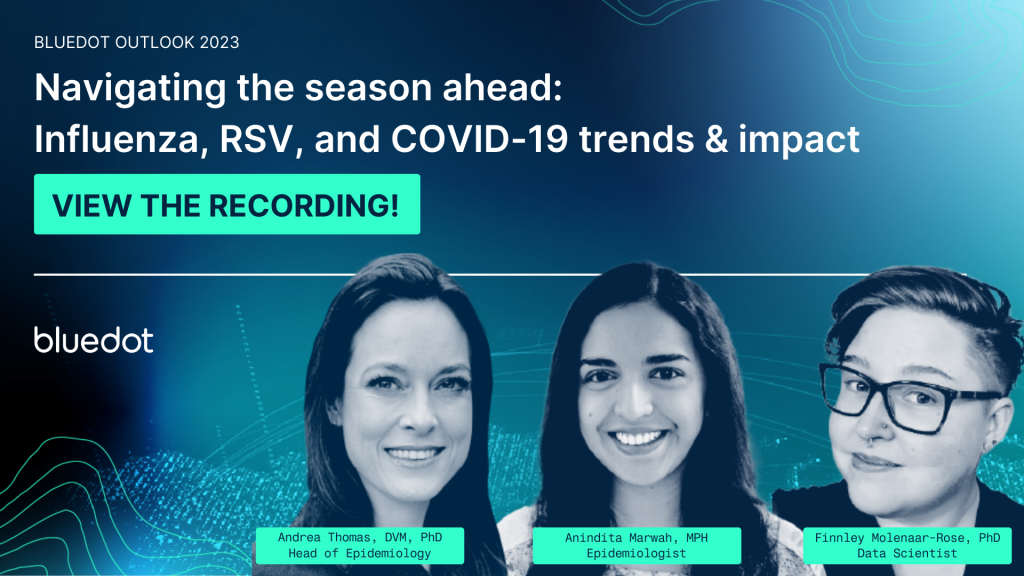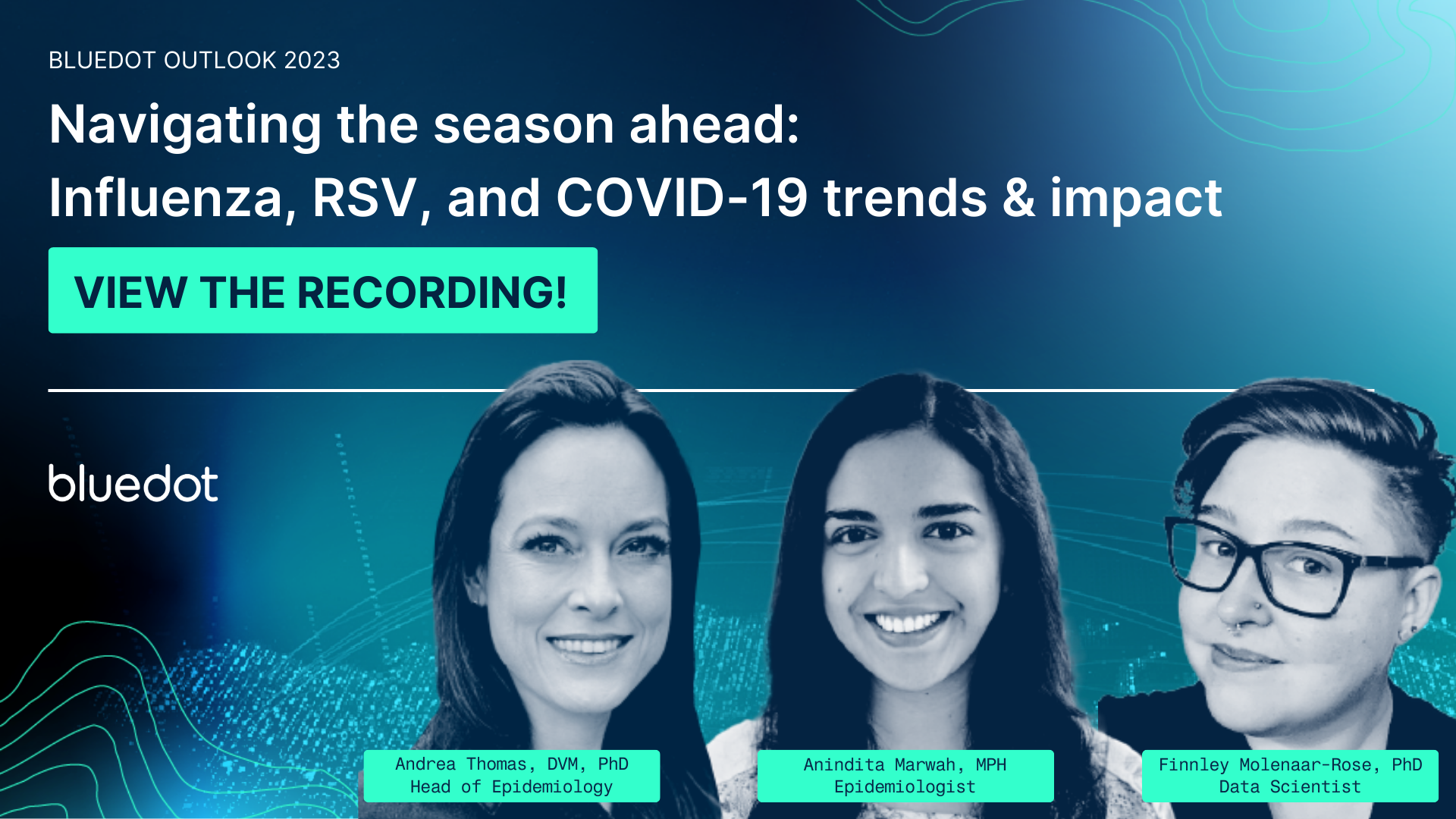 Influenza Outlook for 2023
Explore a comprehensive analysis of the recent flu trends observed in the southern hemisphere and gain valuable insights into how they might impact the upcoming flu season in the northern hemisphere. Learn how to prevent RSV, and uncover what we can expect with COVID-19 next season.
Our expert BlueDot panel of epidemiologists shared their knowledge, discussed potential challenges, and explored strategies to prepare and protect communities from influenza, RSV, and COVID-19. Whether you're a healthcare provider, researcher, or simply interested in public health, this webinar provided a deep understanding of what's potentially coming next season and equipped you with essential knowledge for how to approach it.
Key topics to be covered include:
Recent flu trends in the southern hemisphere and its potential implications on the northern hemisphere.
The global impact of emerging variants of SARS-CoV-2.
How to prevent RSV in vulnerable populations.
The impact of COVID-19 on the flu season and what to expect.
Learnings from global experiences to better prepare and reduce disease burden.
Don't miss this opportunity to stay ahead in safeguarding public health against influenza, RSV, and COVID-19! Fill out the form to instantly access the recording.