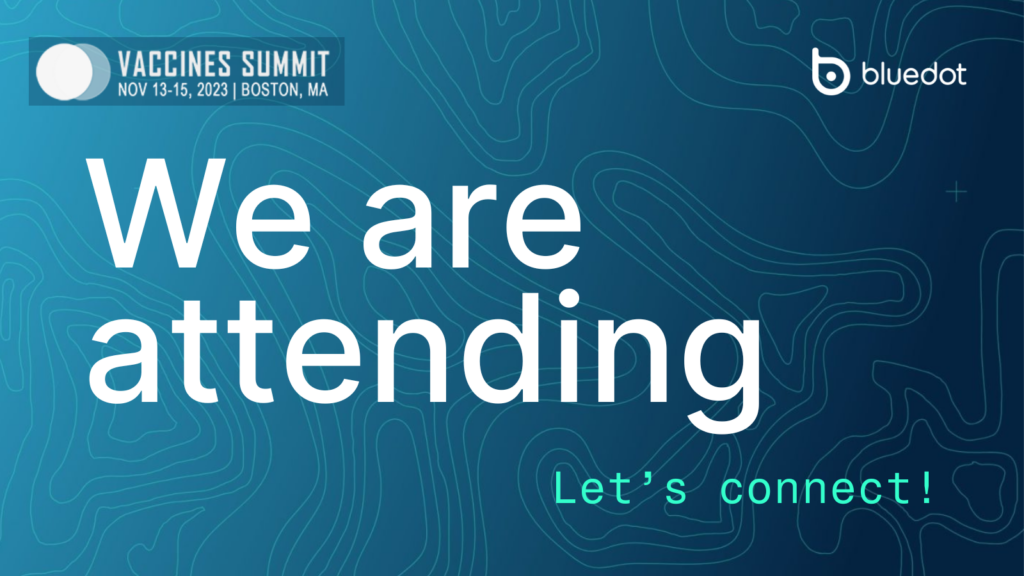 Let's connect at Vaccines Summit 2023 in Boston
BlueDot is attending the Vaccines Summit-2023 in Boston MA and our Head of Product Marketing, Lauren Charbon, will be delivering a powerful presentation at 10:20 a.m. on Wednesday, November 15, in the Grand Ballroom. You definitely won't want to miss out as she expands on "How advances in artificial intelligence are optimizing the deployment and utilization of life-saving infectious disease countermeasures to high-consequence epidemics." A technological practice we're employing at BlueDot that could help your organization better understand how to harness AI-powered infectious disease intelligence to better invest your resources, R&D, and optimize production.
The 2023 Vaccines Summit offers a plethora of opportunities for business collaborations, product advancement, and the integration of innovative solutions to uplift and expand your business and alliances. This event serves as a unique platform for all the leading industry professionals, institutional investors, venture enthusiasts, corporate investors, and business development executives to engage in one-on-one sessions with elite business representatives, increasing the prospects of outreach in this interconnected global landscape.
We'd love to connect while you're there! Submit the form below and we'll get in touch to schedule time with you at the summit!
More about the Summit host:
Scientia Meetings invites the participants across the globe to attend its third edition of Vaccines Summit which is going to take place during November 13-15, 2023 which is organized around the theme "next-generation vaccines treatment and diagnostics that save lives", Vaccines Summit-2023 is comprised of various sessions designed to offer comprehensive symposiums that address current issues in the field of vaccine research and provides fantastic opportunity to network with your peers from academia and industry.