Build resilience with global biothreat intelligence
Empower your intelligence analysts, scientists, and decision-makers to act faster and smarter.
BlueDot's biothreat intelligence platform
Our platform combines machine and human intelligence to
Identify signals of emerging global biothreats
Triage biothreats to focus on what matters
Empower organizations with data-driven insights and expert content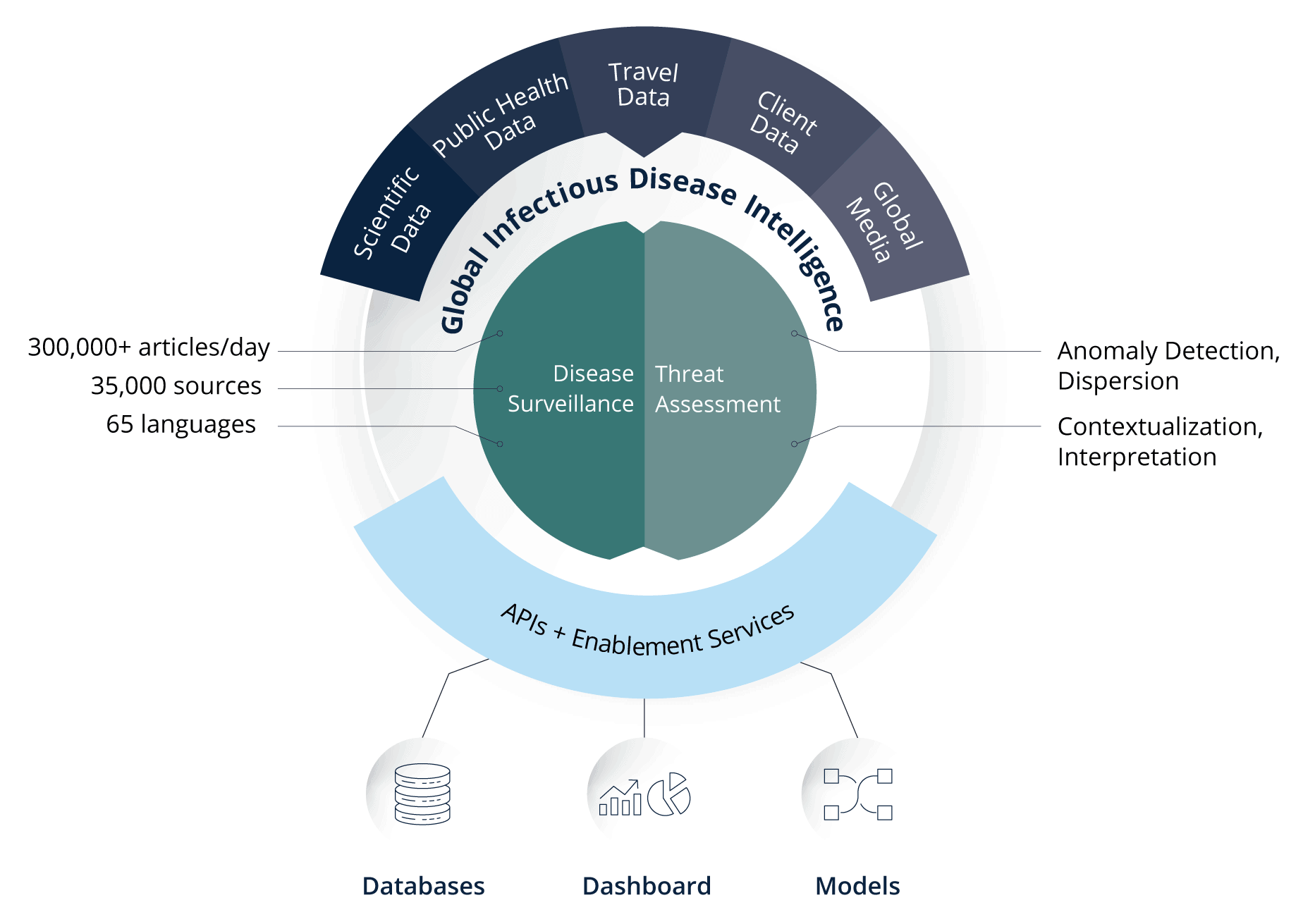 Global situational awareness
BlueDot's world-class team of epidemiologists, scientists, physicians, and more provide data-driven insights and the expert content needed to understand emerging and evolving risks from global biothreats.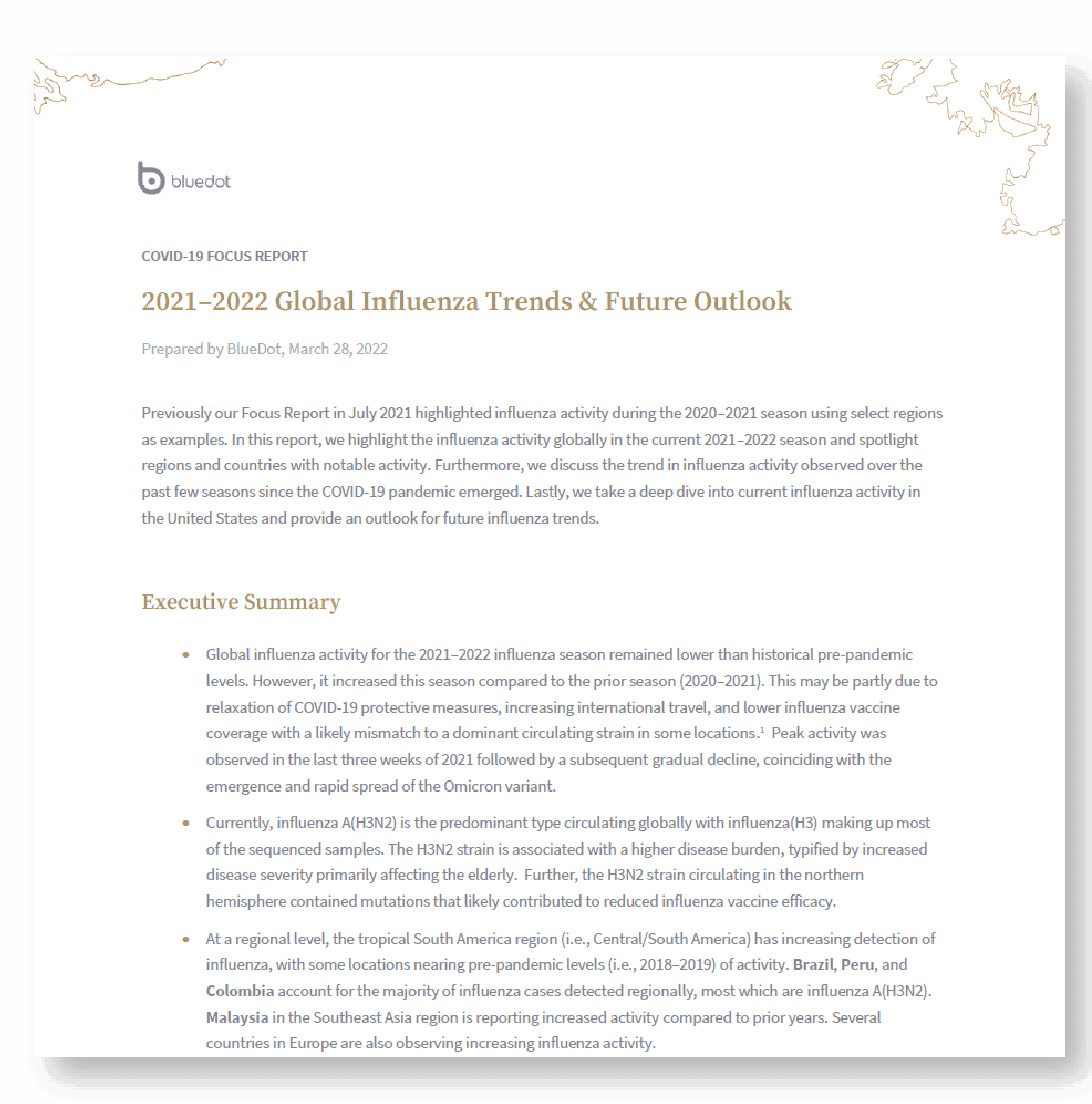 Governments and multinational enterprises choose BlueDot for
Around the clock global threat monitoring in 65 languages
Extensive library of private and public data sources
Advanced analytics, predictive models, and data services
Deep subject matter expertise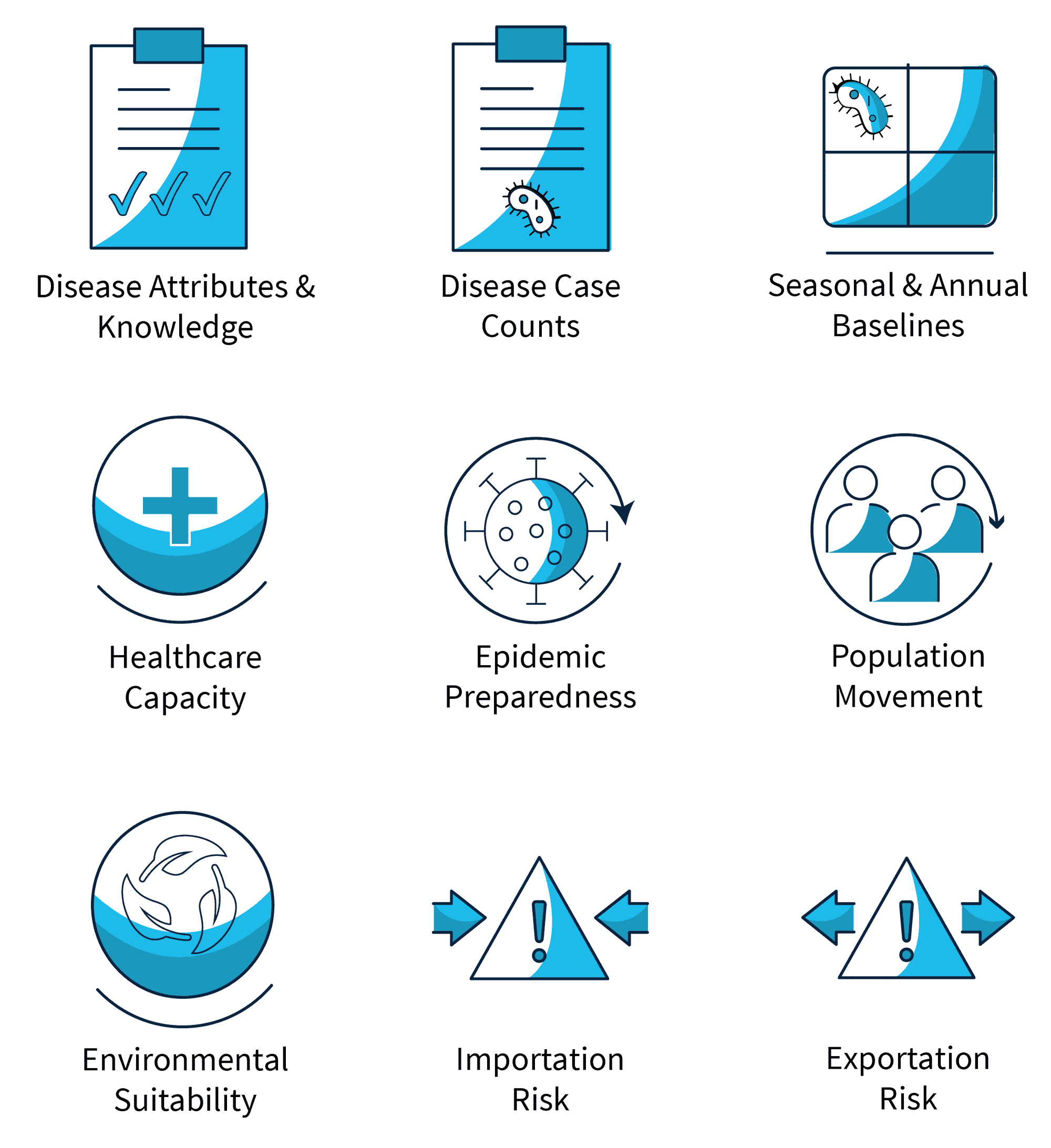 Use BlueDot on your terms
Bring BlueDot's intelligence into your existing workflows, dashboards, models, and reports. We offer flexible database access, APIs and enablement services that facilitate seamless integration.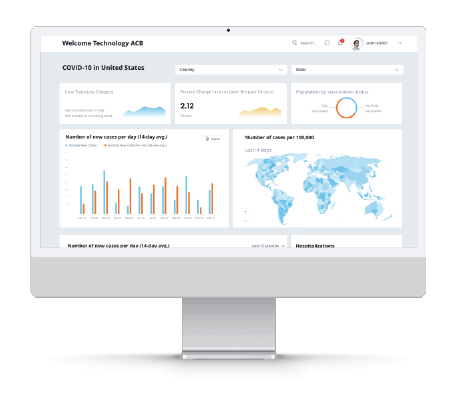 What can BlueDot do for you?