Infographic: Trends and changes in global influenza

The burden of endemic disease is growing. Though influenza activity in recent seasons remains lower than historical levels, many regions have began loosening public health measures, with locations within tropical South America nearing pre-pandemic levels (i.e., 2018-2019) of influenza activity and many states in the US observing a longer flu season. This infographic contains data from our 2021 Global Influenza Trends Intelligence Report, incorporating insights from our in-house experts in epidemiology through use of our global disease surveillance engine.

Scroll through for more details on which regions are experiencing heightened influenza activity, which countries reported the largest change in predominant subtype, predictions for upcoming flu seasons, and how to stay prepared for upcoming flu seasons.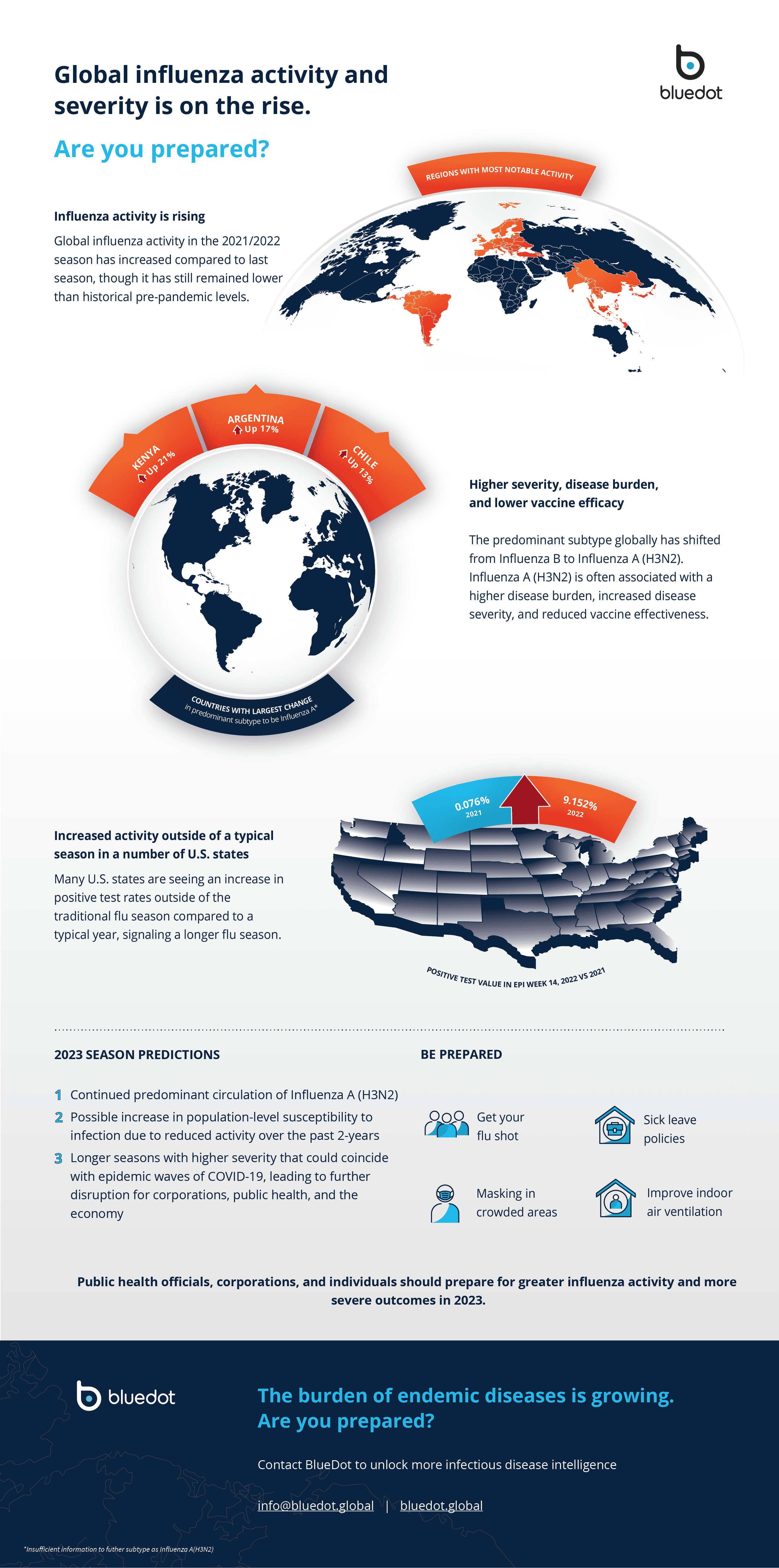 Out of the loop? Read the full report now.