Protect lives and livelihoods at home and abroad
Make critical, time-sensitive decisions with clarity and confidence.
BlueDot empowers intelligence analysts so they can produce deeper insights, save valuable time, and operate with maximal efficiency.
Act faster and smarter
Once biothreats are identified, BlueDot tracks their full lifecycle and provides the deep context needed to achieve your organization's goals.
Prevent domestic introduction of global biological threats
Preserve domestic healthcare system capacity
Protect the health of armed forces around the world
Identify and mitigate risks of bioterrorism
Prevent large-scale economic and societal disruption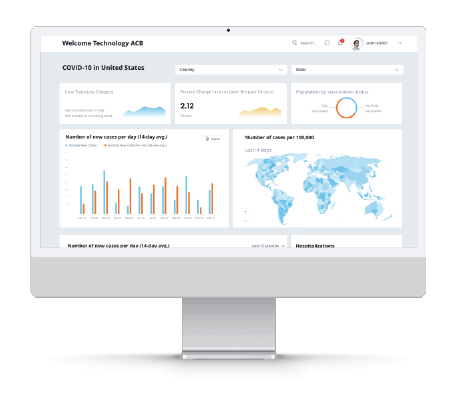 Governments choose BlueDot for
Around the clock global threat monitoring in 65 languages
Extensive library of private and public data sources
Advanced analytics, predictive models, and data services
Deep subject matter expertise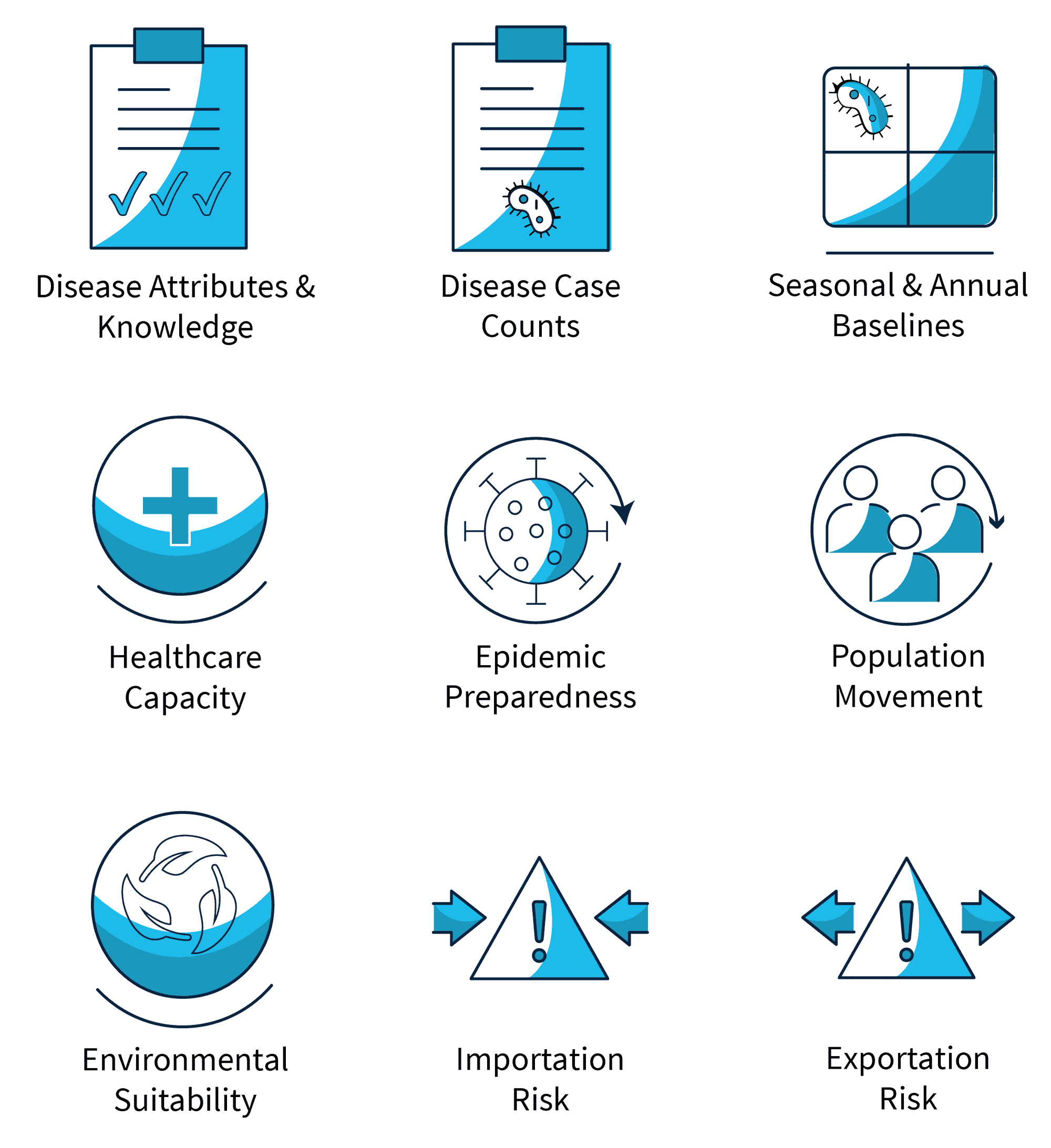 BlueDot's biothreat intelligence platform
Our platform combines machine and human intelligence to
Identify signals of emerging global biothreats
Triage biothreats to focus on what matters
Empower organizations with data-driven insights and expert content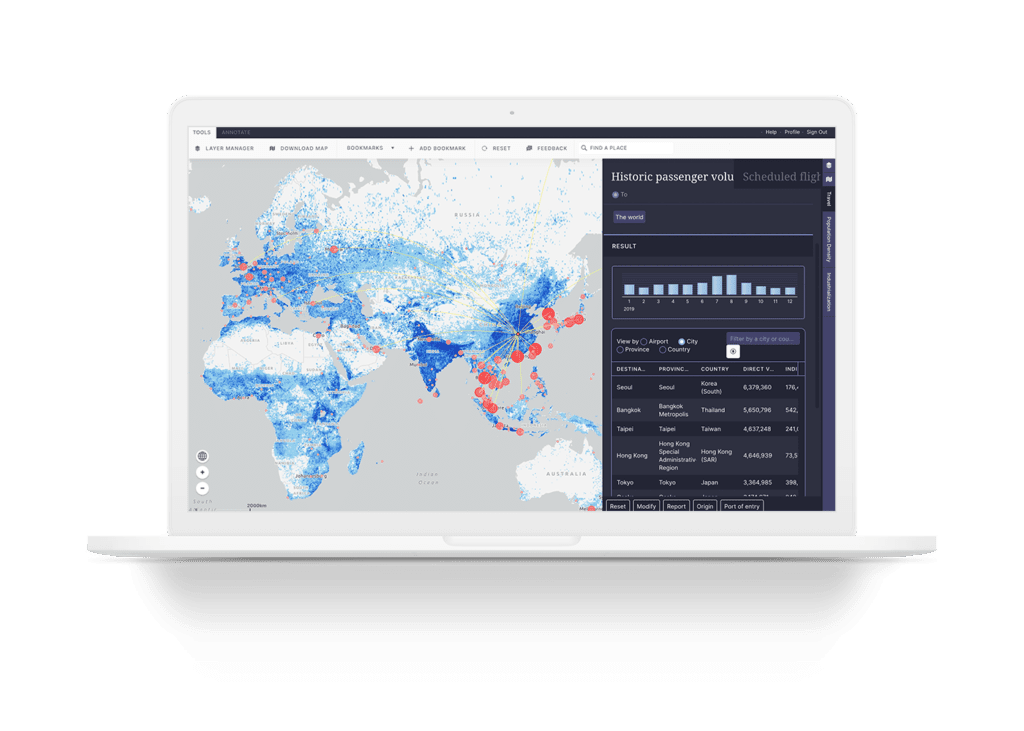 What can BlueDot do for you?