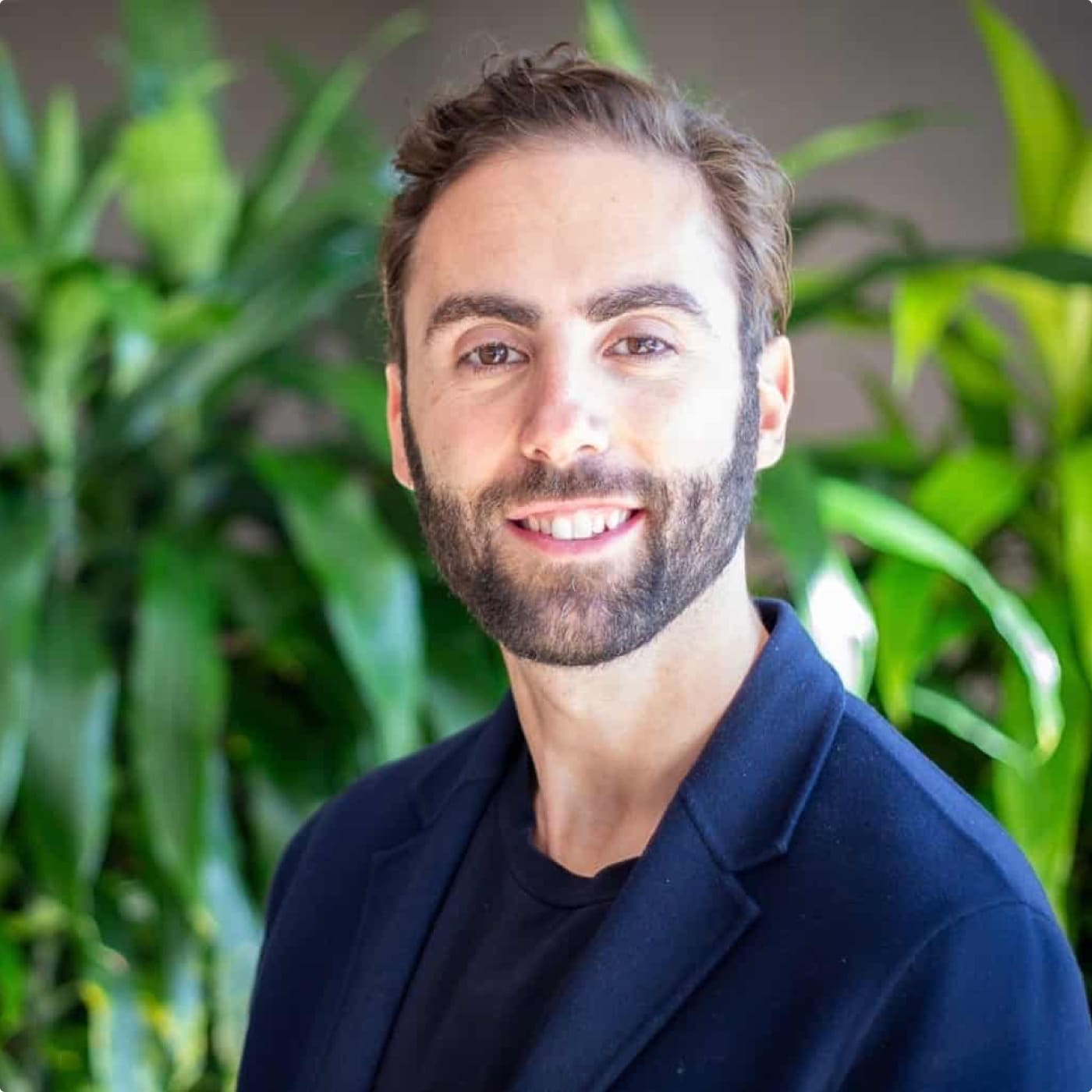 I've always been interested in brains, algorithms, and markets, and was lucky enough to start working just when it became possible to combine those interests outside of a research lab. I've worked for global consultancies, large tech firms, and startups, but the throughline has always been a focus on delivering value through data and advanced analytics. I've had a front-row seat as the industry evolved from early excitement to actually shipping AI-enabled products, so I stay engaged on thinking and discussions about the benefits and risks of commercial AI.
With a double law degree and an MBA, you have a unique background! How did you end up leading the growth team at BlueDot?
I studied law and business because I was interested in corporate social responsibility. Over time I realized that I didn't want to just advise large enterprises on managing risk, I wanted to help build mission-oriented tech companies. I joined BlueDot because our positive social impact goes hand-in-hand with the growth of our business.
What do you believe are the key factors driving growth in the infectious disease market?
Trends like travel and climate change are increasing the risk of outbreaks and the impact of seasonal diseases, and the pandemic response highlighted the benefits of closer collaboration between the private and public sector. Healthier, safer people make for a more productive economy, so the case for investing in better monitoring and better countermeasures is growing stronger every day. The infectious disease market – whether for data or actual countermeasures like vaccines – provides a lot of positive externalities to society.
What are five things you love?
How is AI revolutionizing infectious disease intelligence and what's coming next?
There's a fundamental mismatch between how few infectious disease experts there are and how much information the world needs to safe and resilient. I expect we'll see an explosion of raw data from better disease monitoring, and AI will play an important role in accelerating the time to generate and communicate insights. The combination of human expertise and AI could eventually put a virtual epidemiologist in everyone's hand.
What is a quote that you live by?
"Listen more than you talk"