Better public health surveillance for infectious diseases
Perform high-quality risk assessments in less time.
BlueDot Explorer is a cloud-based GIS platform integrating more than 100 diverse datasets, including global air travel and near real-time disease surveillance.
Perform higher quality risk assessments in less time.
Wield more than 100 datasets, including global surveillance and drivers of disease that have been curated, cleaned, and combined for you.
Communicate crucial information more effectively.
Share complex information through superior data visualization, to build a collective understanding of risk across geographies and sectors.
Respond with precision in an emergency.
When time is critical, know you're using the best evidence to make the best decisions.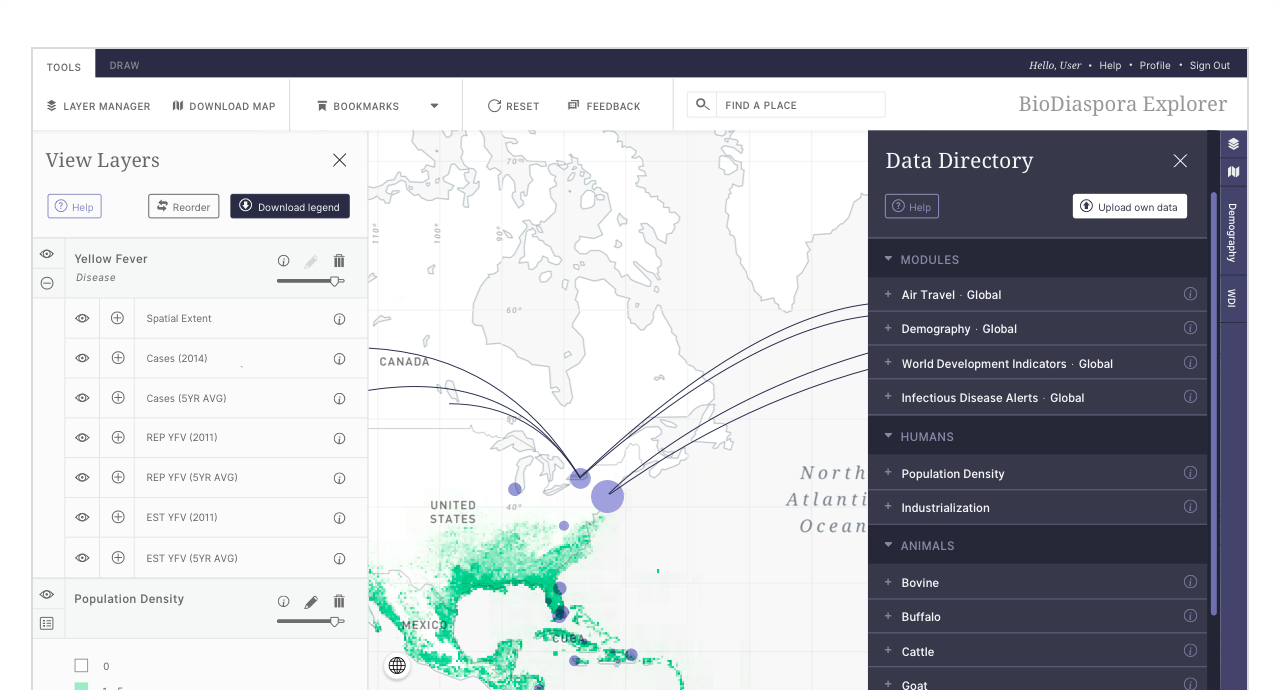 BlueDot Insights
A dashboard solution that tracks global infectious disease risks and contextualizes them to your locations of interest.